BRYOPHYTA SANCTUARY
[2021]
Textile, Space
My mother has always had an affinity for moss, as have I. It provides comfort in unknown spaces, a friendly face among foreign wilderness. Bryophyta Sanctuary captures this sentiment of safety within a textile draping; it is an act of camouflage for women who experience feelings of being unsafe within forests. Bryophyta Sanctuary strives towards a reunion between women and nature, allowing us to find the peace and love inherent to Mother Nature.

[CONCEPTUALIZATION]
I began this project by partaking in what I call 'moss days' where I would spend a day in attempts to commune with moss. The realization quickly came that I was unable to achieve a state of inner peace, to disconnect from the workings of my mind, due to an overarching feeling of discomfort and danger. This feeling was multiplied by acts of very public violence against women in the Vancouver area within this time frame.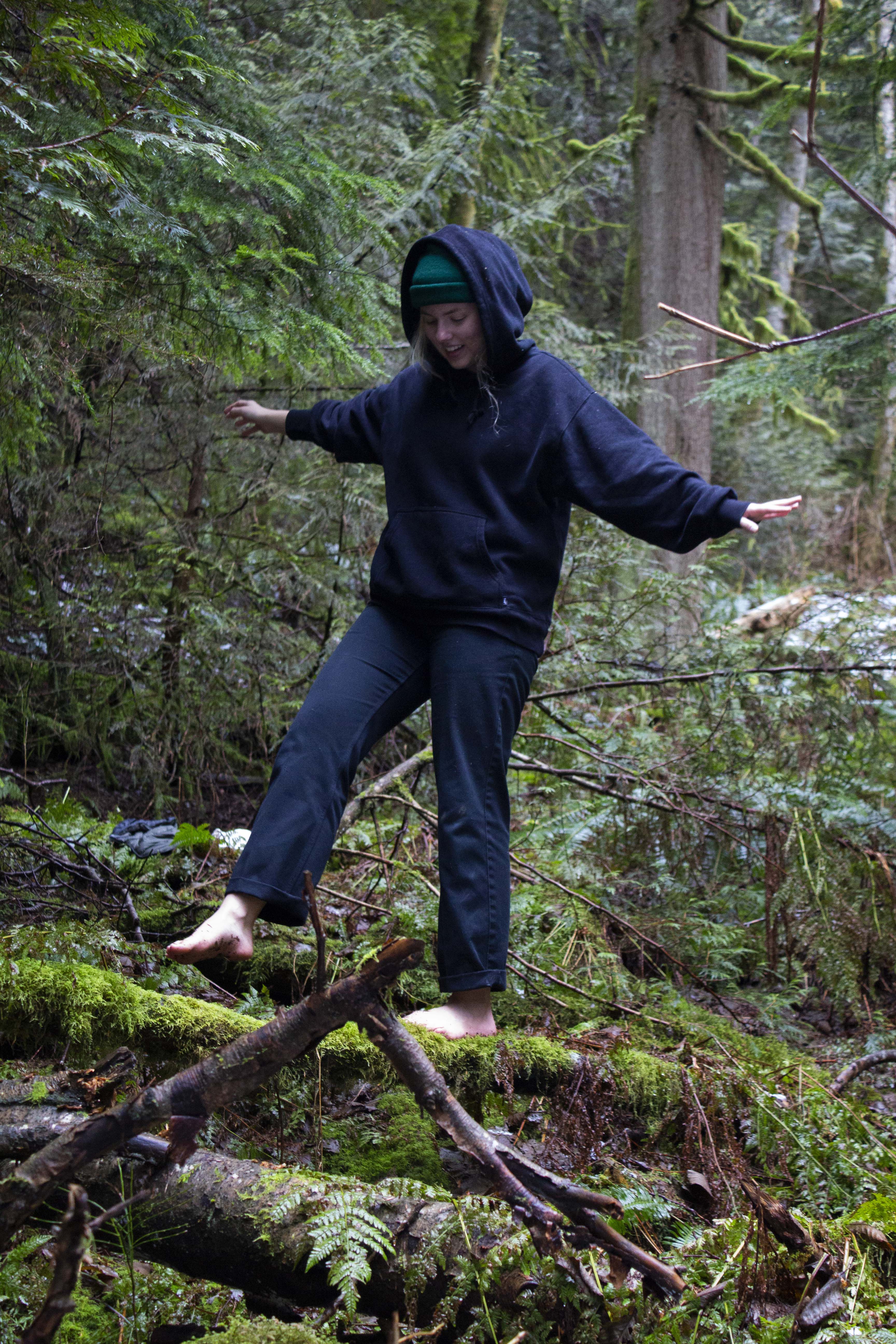 [PROTOTYPE]
My initial prototype [above] focused on sensory blinds, having vision partially obscured by crocheted pieces. The textile is able to be draped both over the shoulders and the head, offering various levels of comfort for the user.
This prototype was created using dyed cotton which was sewn together using a serger for texture.
[MATERIAL STUDY]
Initial material research using FeltLOOM and wool upholstery fabric. Focus on how layering can convey the intricacies which are inherent to moss. Implementing fur as material increased the scope at which texture could be conveyed. machine.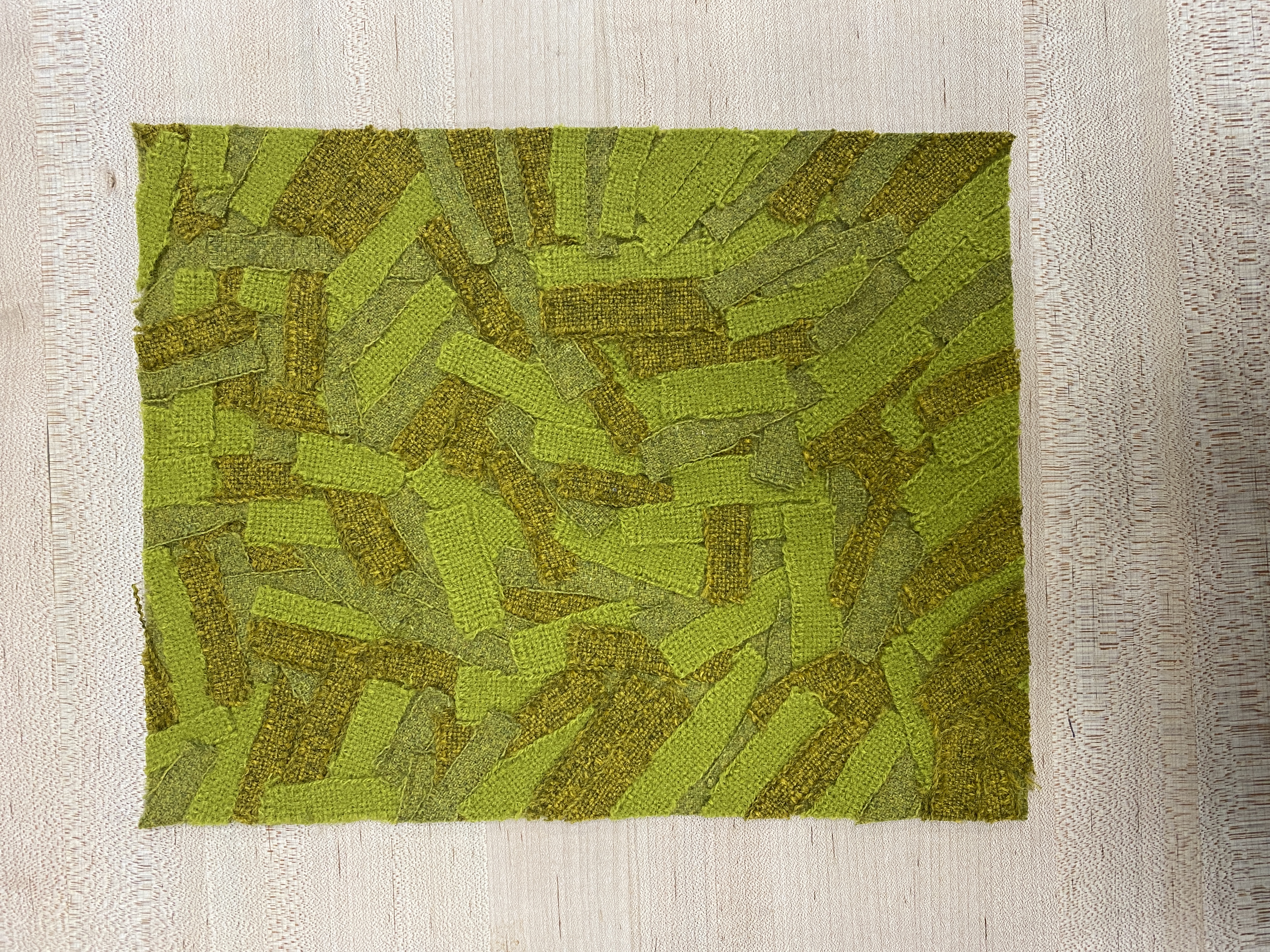 Using natural dyes and organic materials to create a textile that can decompose [guilt-less]. Initial focus was on achieving a natural green, after many experiments the focus shifted to use of plants within which I find emotional comfort. Raspberries for my late grandmother, sage & rosemary for protection.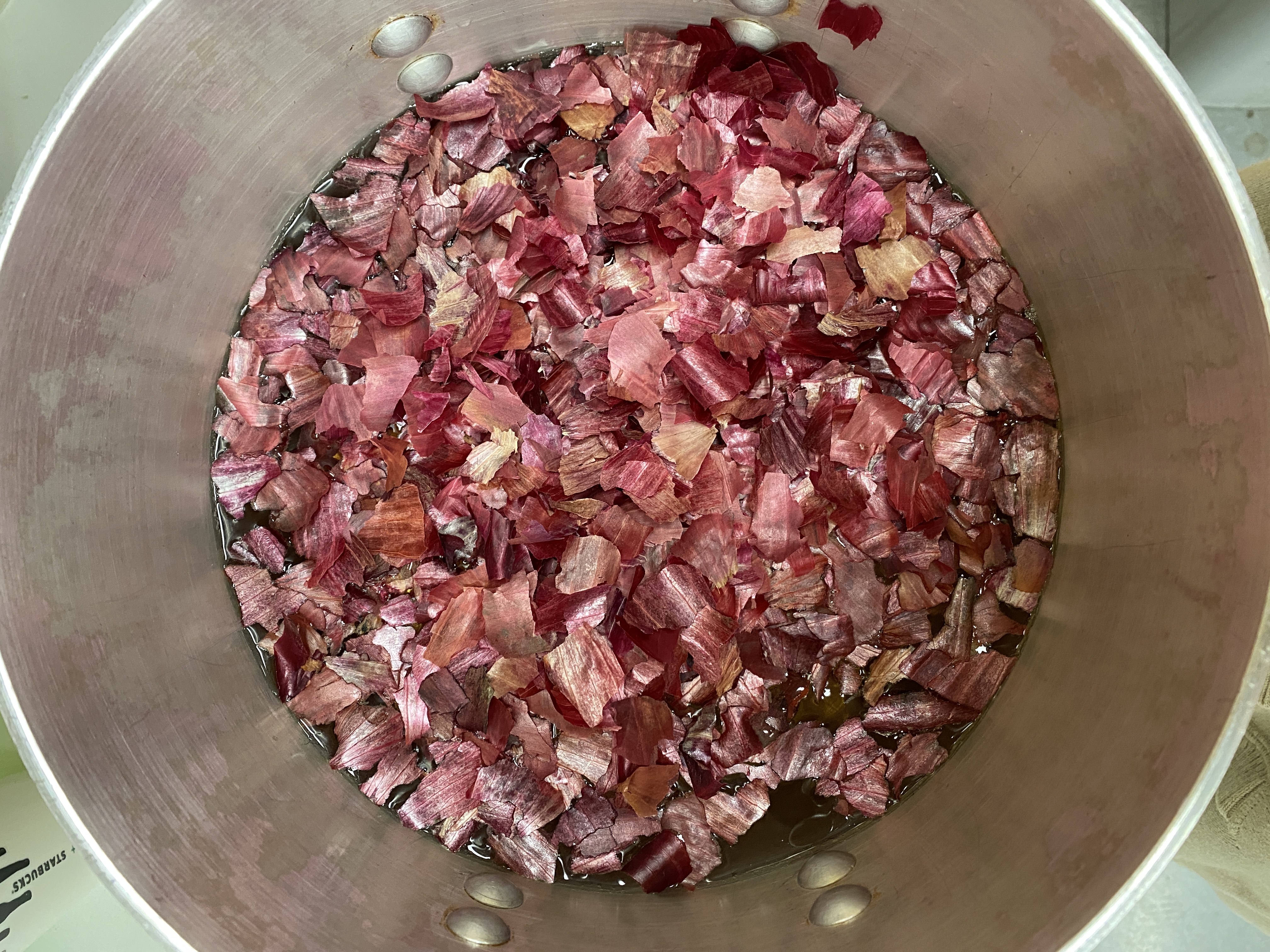 Felting of final material- Zoe's [dog] fur, dyed with rosemary and sage, and wool dyed with raspberry and rosemary, from a friend.