FIBRESHED FIELD SCHOOL
[2020]
Textile
Within the
Fibreshed Field School
mentorship program I was taught natural methods of material processing by interdisciplinary artists and designers in the community. The teachings were shared by indigenous knowledge holders Brenda Crabtree, Senaqwila Wyss, and Megan Innes, and settler Sharon Kallis
[

Earthand Gleaners]
. We exercised reciprocity through stewardship of Trillium gardens, within which the materials were grown and harvested.
Skills gained: basket weaving, coiling, raw material processing [fireweed, nettle, flax], fish skin leathering, fibre spinning, the honourable harvest.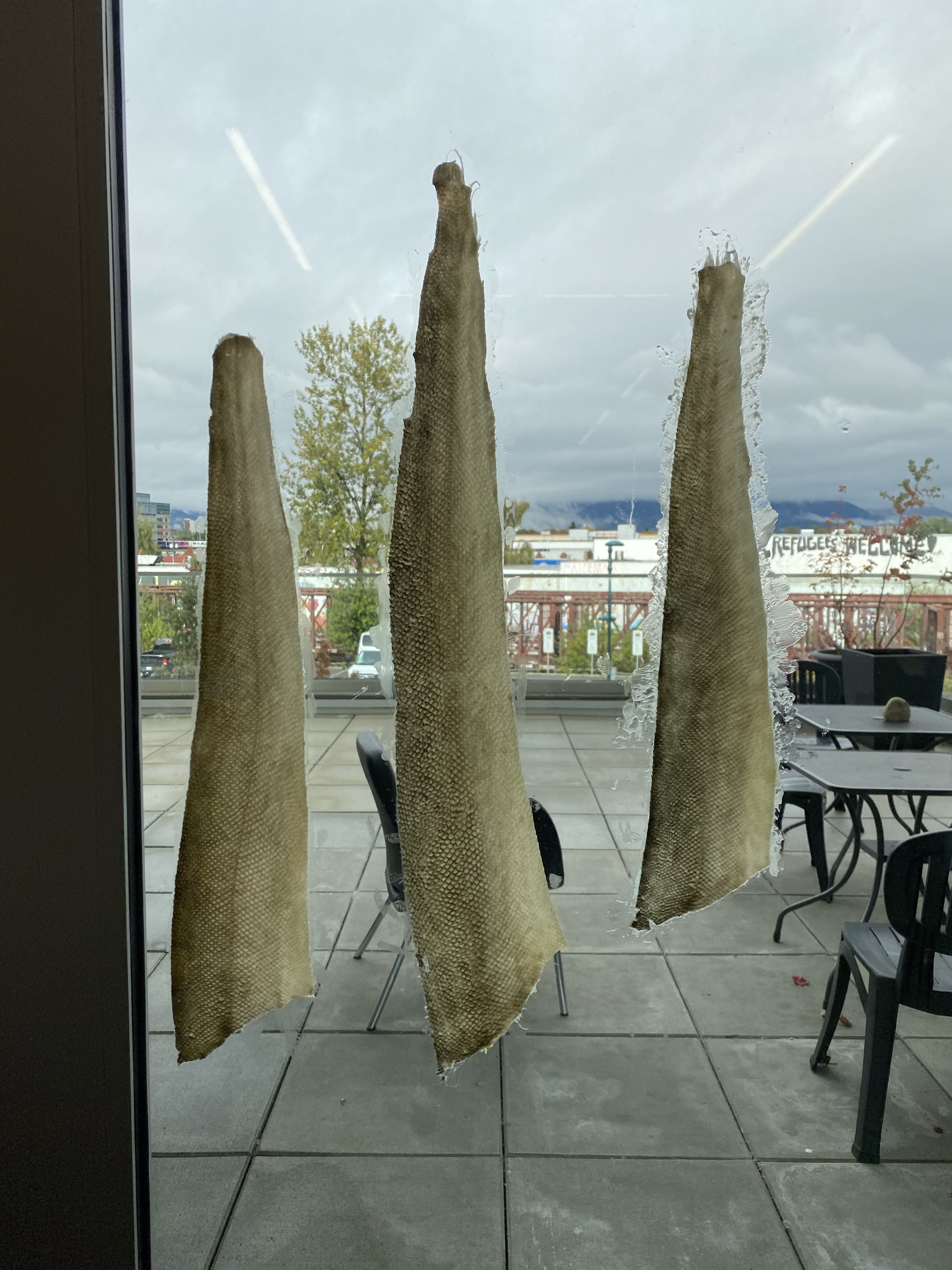 Fish skin leathering with Janey Chang.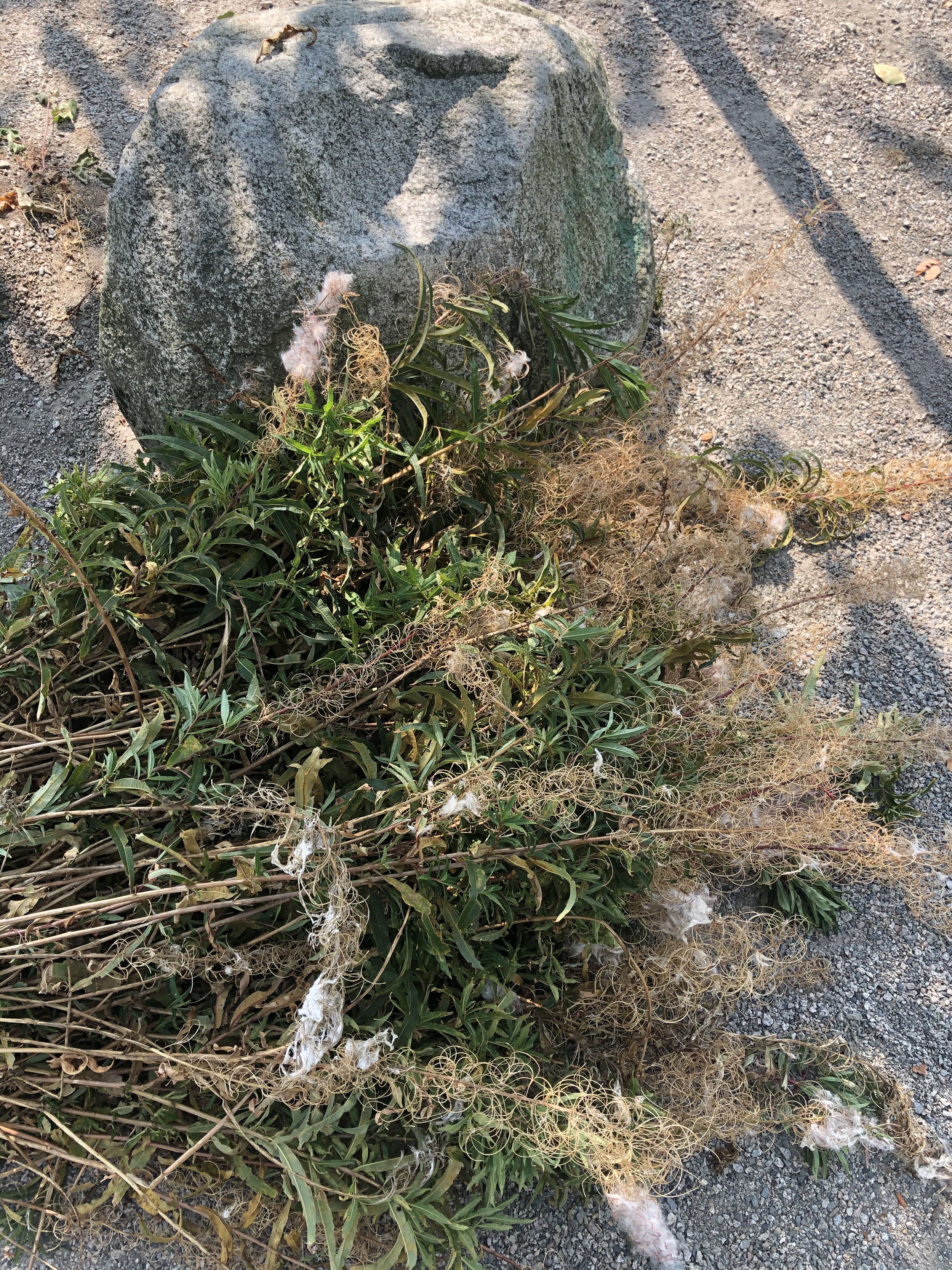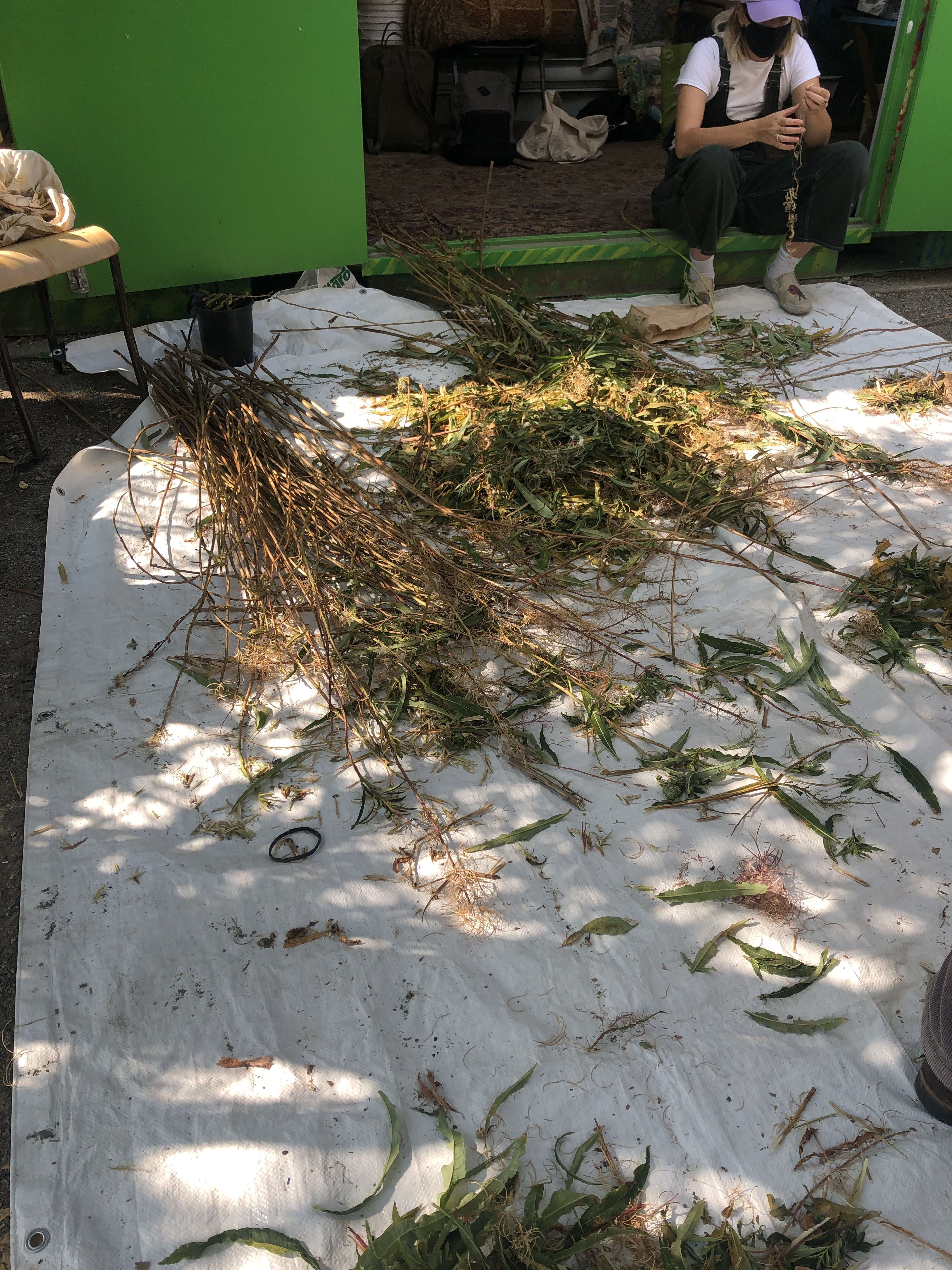 Stewardship of Trillium Gardens & fireweed processing.
Cedar basket weaving class with Brenda Crabtree.
Drop spinning various fibre into yarn, taught by Sharon Kallis.