IN SOLACE
Concept
[2021]
Textile, Space
In Solace is an exhibit designed as a monument to the teachings of nature. The exhibit displays work which has been generated by prompts I designed to exercise designers' intuition within nature. It is the first semester of a year long project, taken to the proof of concept stage, with further development concentrating on exploring the materiality of each panel in correspondence to individual prompt responses.
[CONCEPTUALIZATION]
At the beginning of this project I came to the conclusion that feminine actions are intuitive. This realm of thought led me to create four prompts, to be completed within nature. The prompts are unsolvable, ultimately designed to prove the inadequacy of logical reasoning in order to provoke moments wherein our current reality is questioned.
In parallel to these prompts, I questioned the role of logic within my own practice, stating "within design there are no right answers, we ope our minds to thoughts of the universe." I contemplated many thoughts in relationship to the nature of objects and industrial design as a whole, noting the role [or lack thereof] of ephemerality and the intangible within design discourse and creation.
Object designed for the thought "How can we remember fleeting moments?"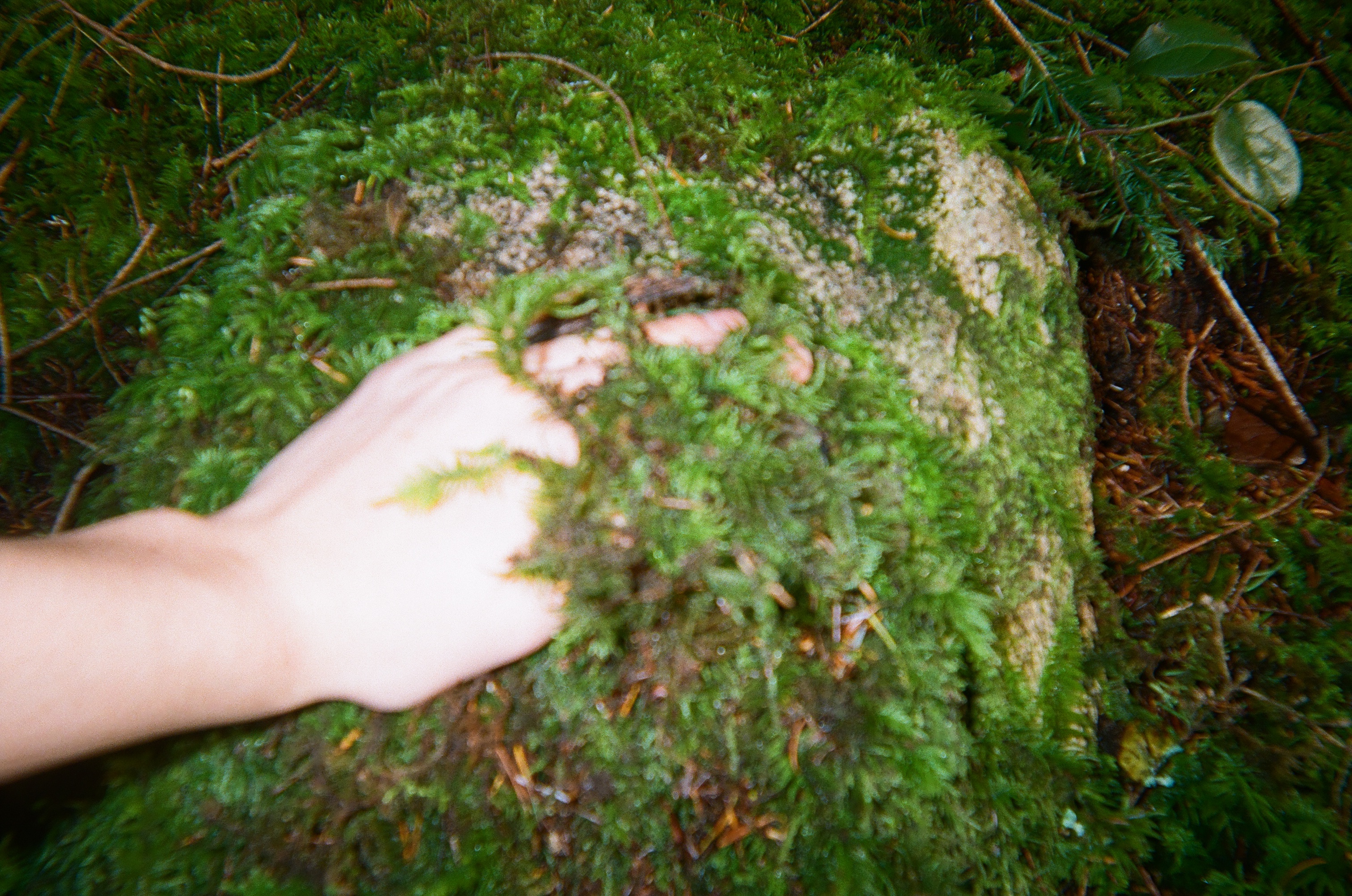 Response to the prompt
"find where the water starts running. become that place."
by Shelby Sixsmith
[WORKSHOP]
Workshop done with my studio cohort; guiding them to contemplate the nature of thought and the role of analysis in design. Each person pulled a card and gave their thoughts to a question which may or may not have an answer.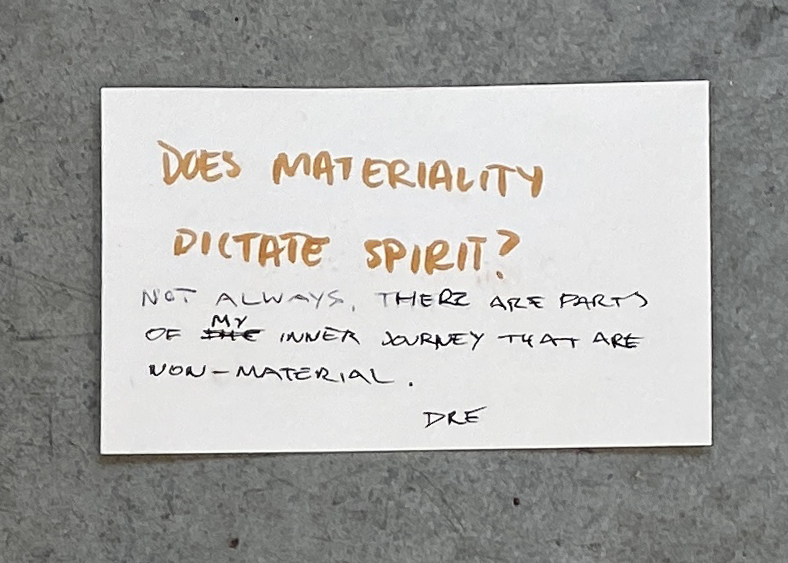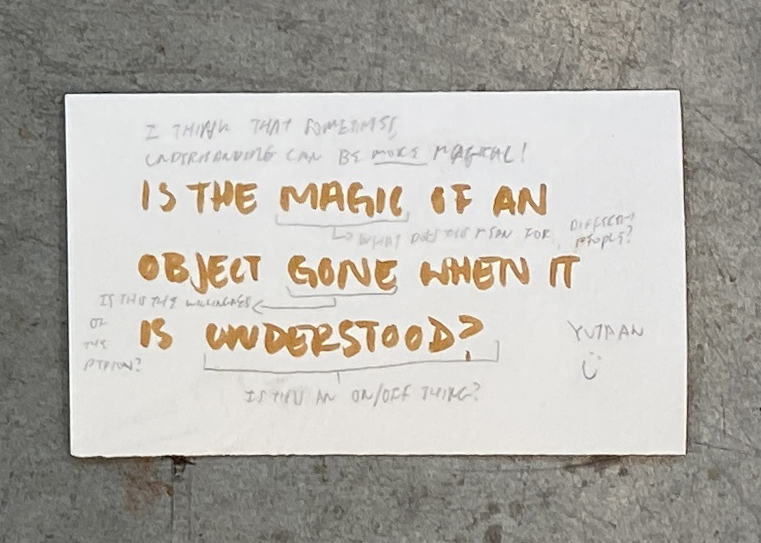 [MAKING]
Experimenting with woodblock printing of quotes from prompts on cotton mull.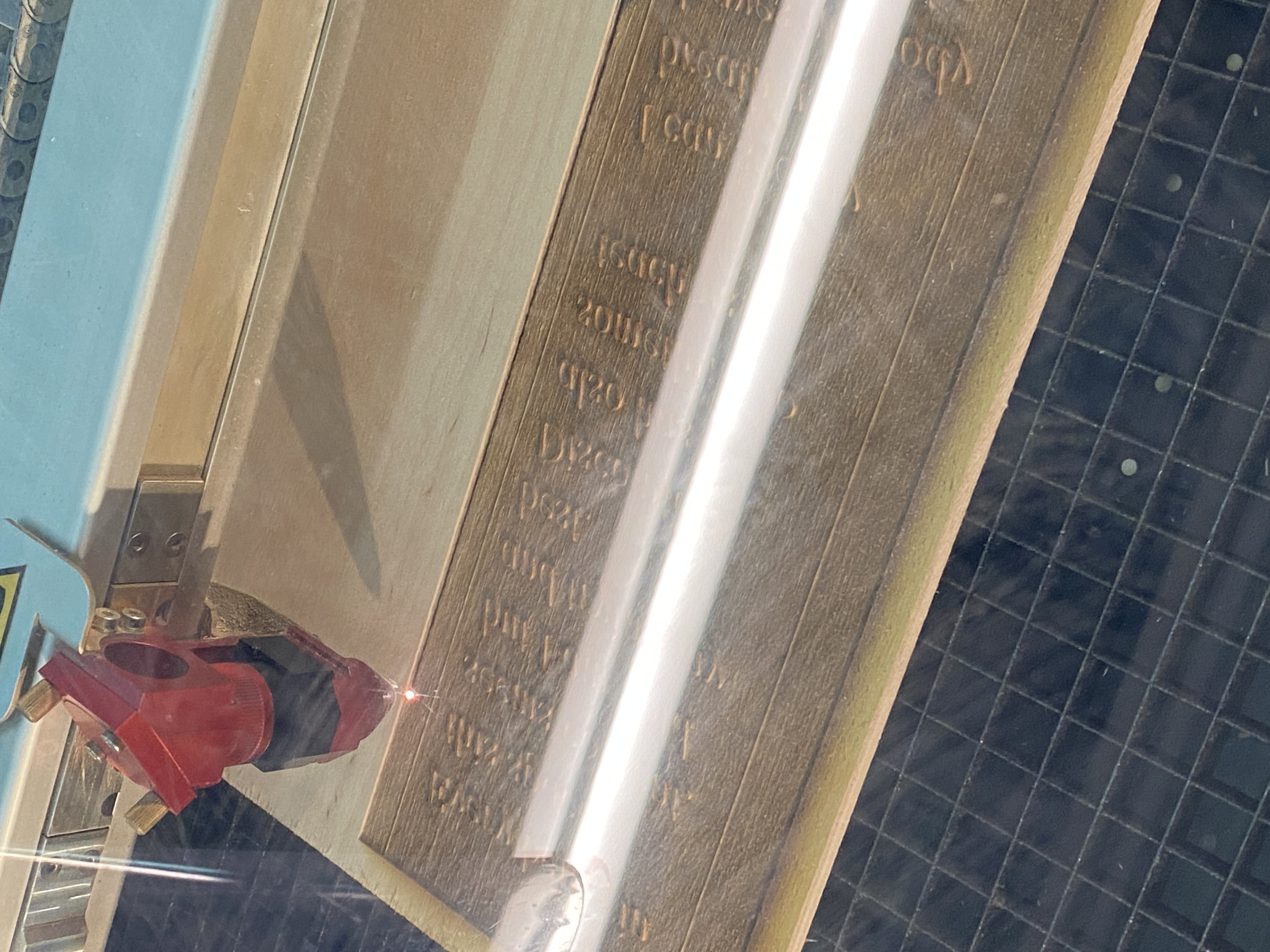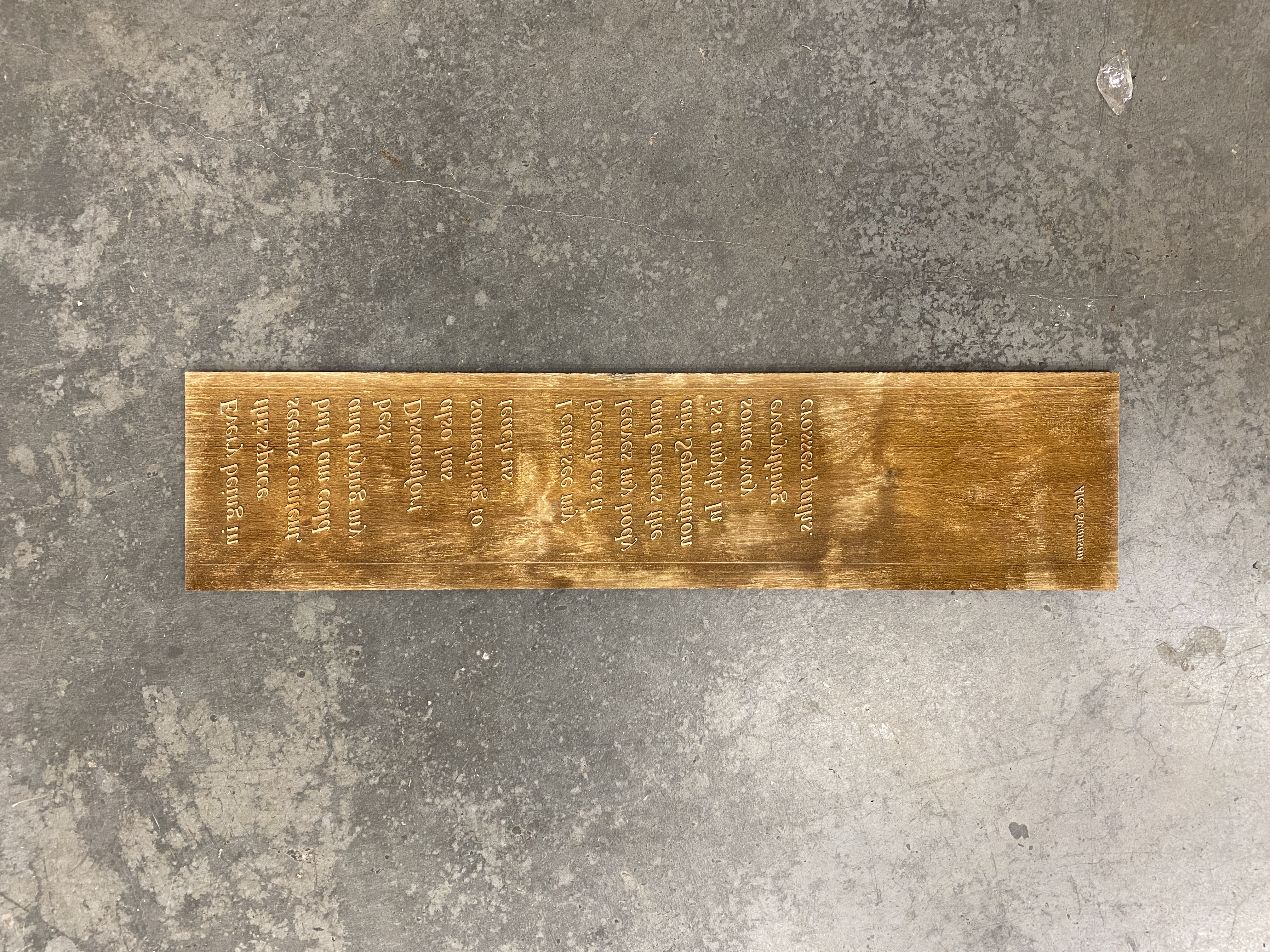 Natural dye explorations::: rosemary chosen for neutrality + brightness
Lupine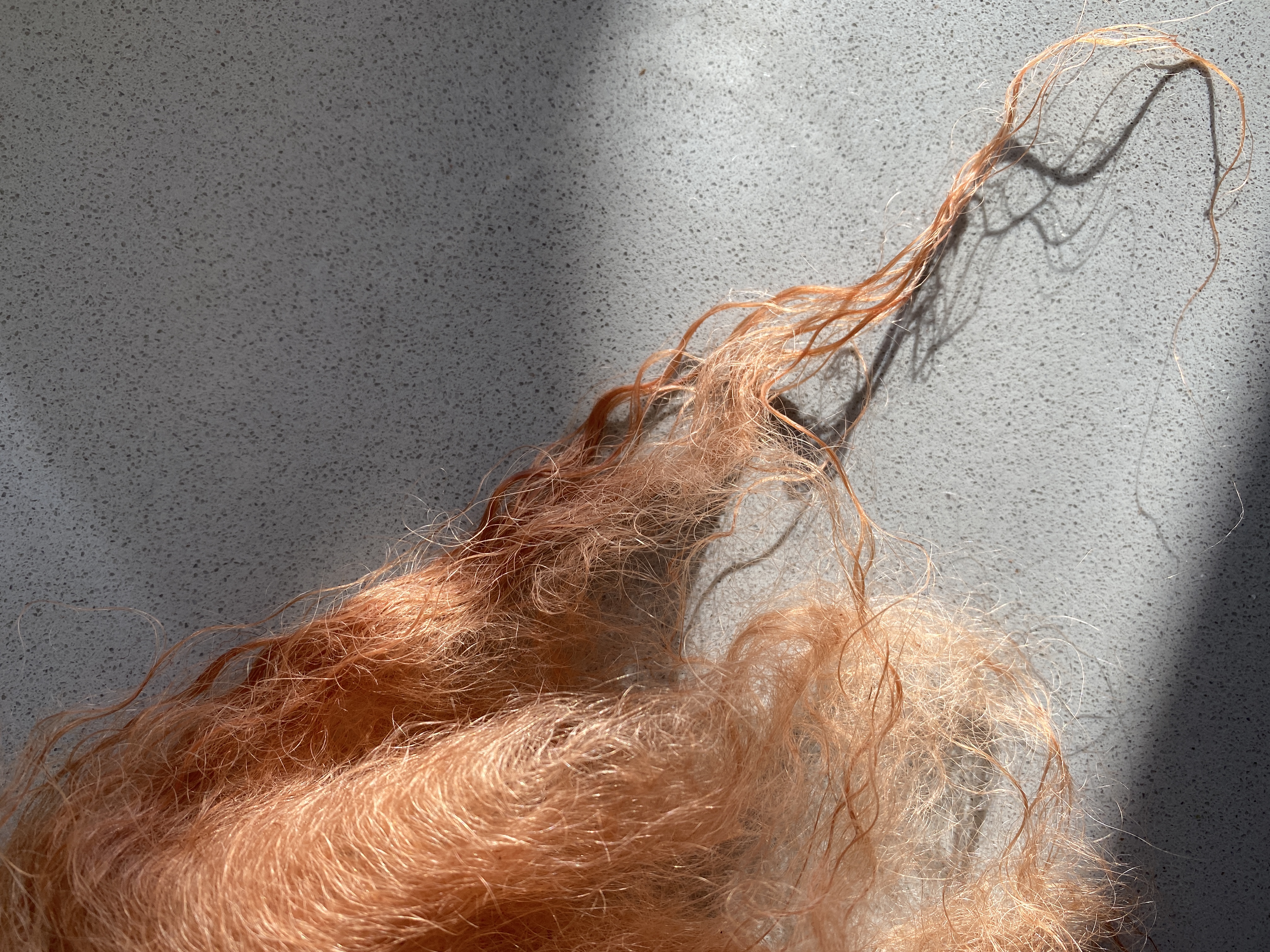 Raspberry
Rosemary
[MODELS]
1:1 prototype of exhibit space, mapped by foot. Printed prompt materials are hung as a placeholder for coming textile development [felted, embroidered, and weaved prompt interpretations].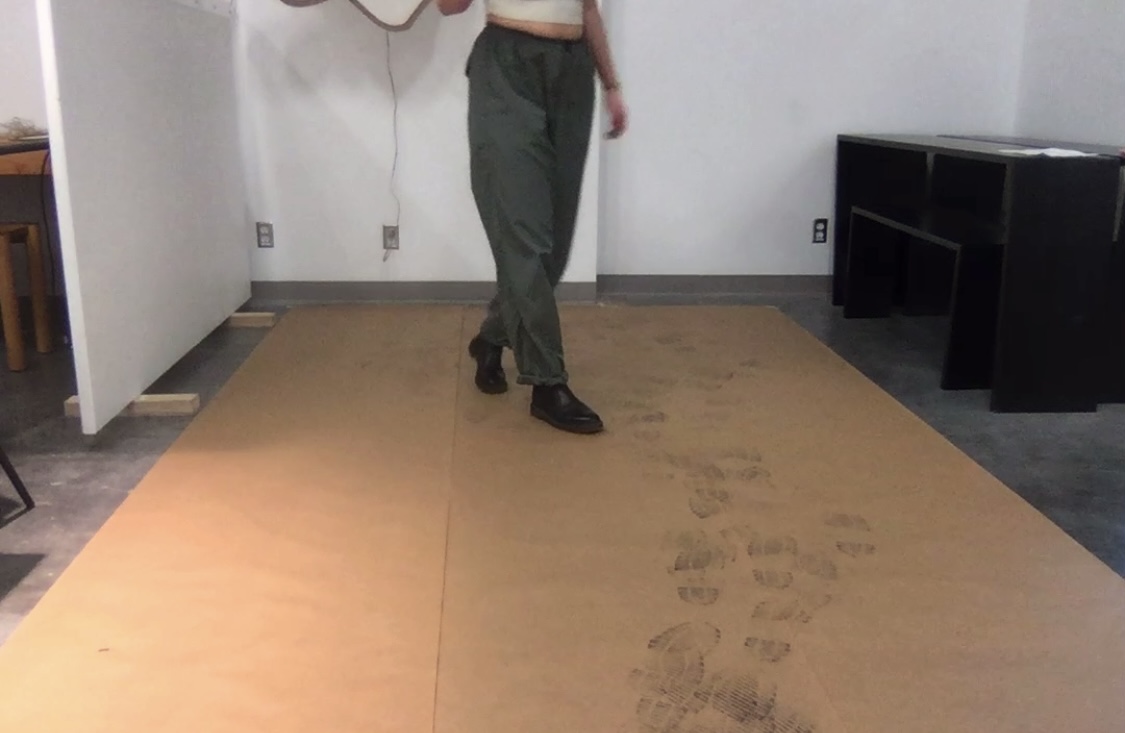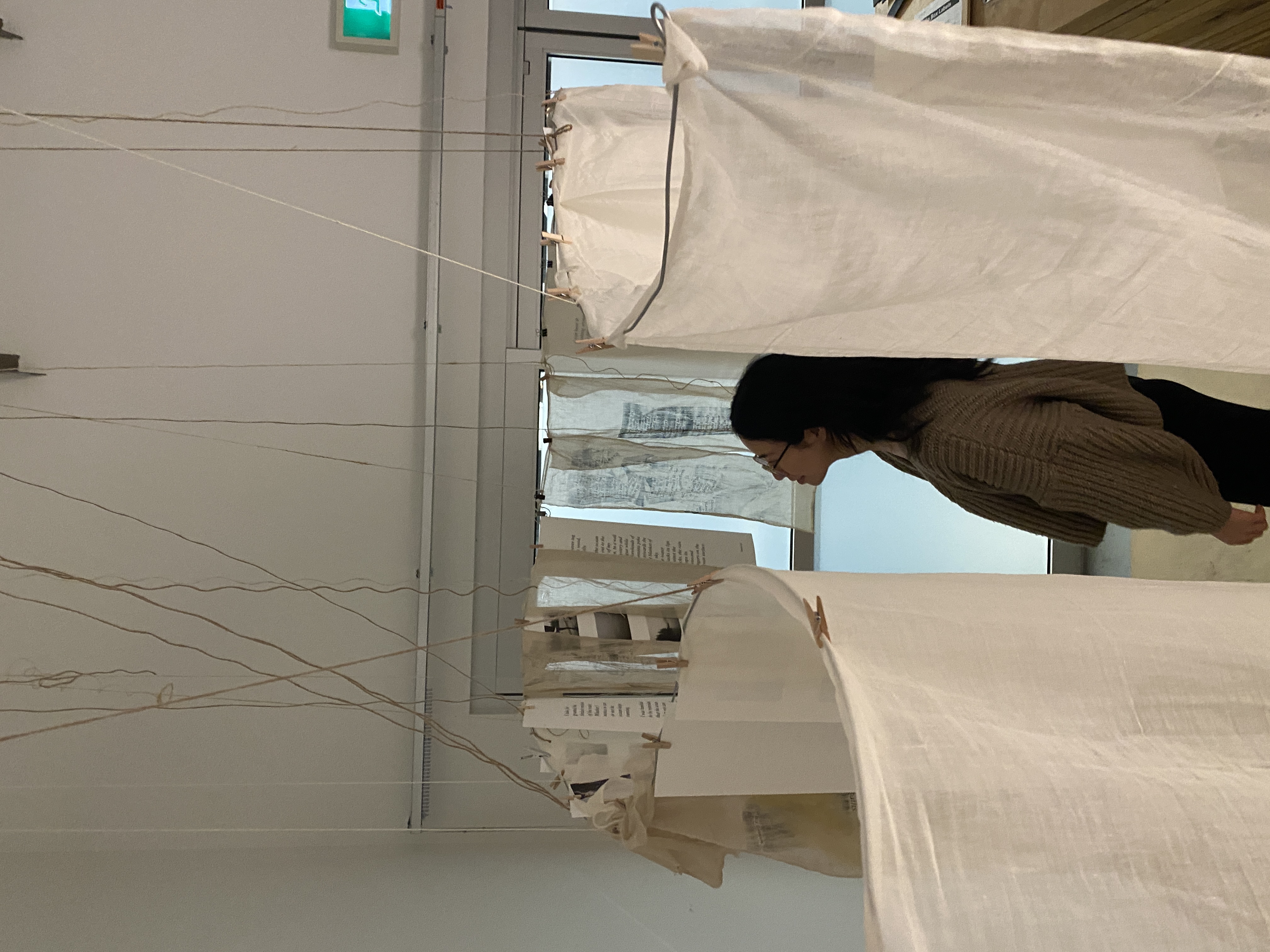 1:10 scale model demonstrating overall form, position, and size of textile panels.