PSYCHONATURAL RELIEF
[2021]
Textile, Space
Psychonatural Relief is a collection of 20 knit hats which emphasize the connection between wearables, nature, and humans.

The creation of the hats was an embodied practice consisting of foraging for natural materials within urban and rural environments and composing the found materials within machine-knit hats in ways which reflect the personalities of the individuals in my studio cohort. These hats epitomize continued actions of mine to strengthen human-nature bonding with the goal of restoring the synchronization of the mind and nature.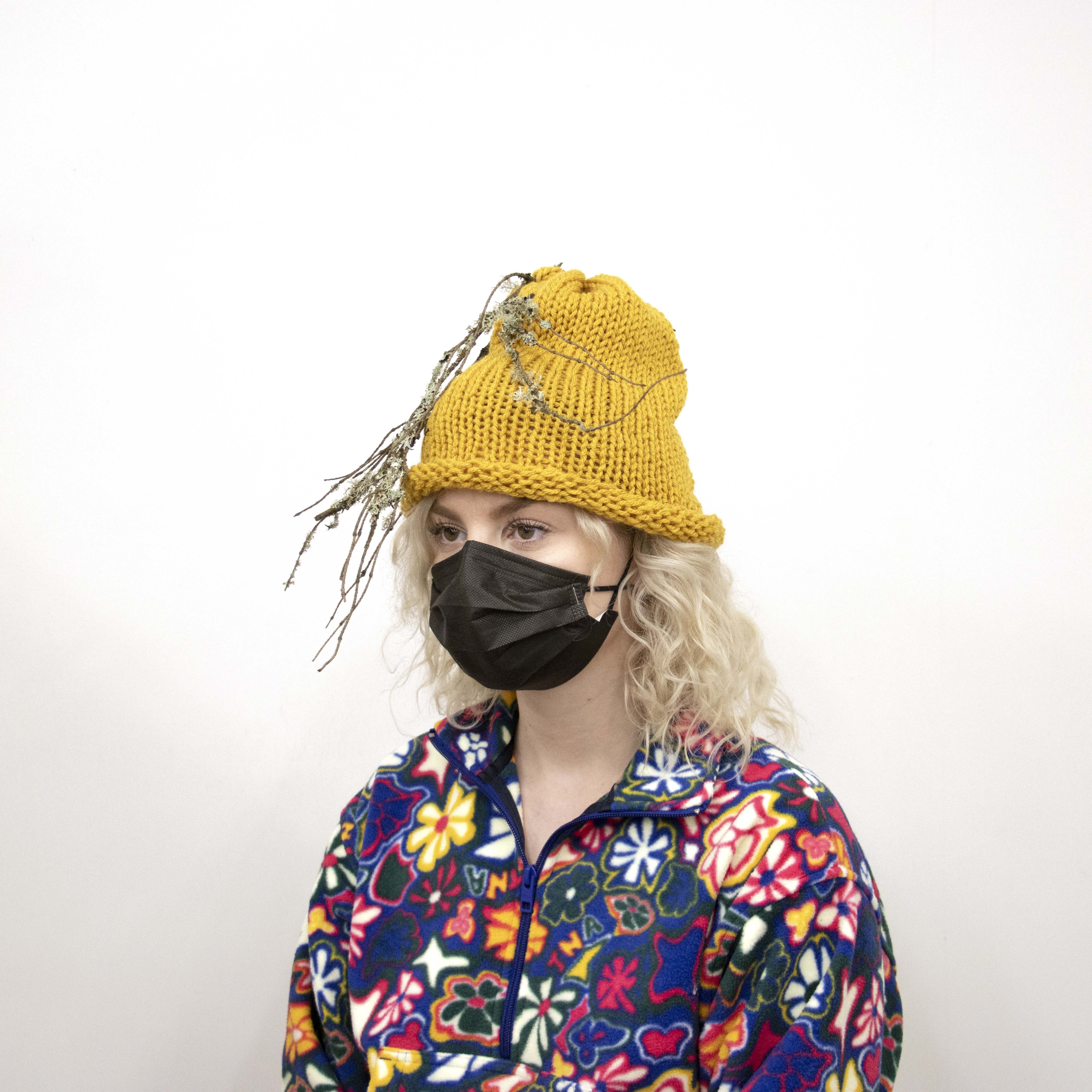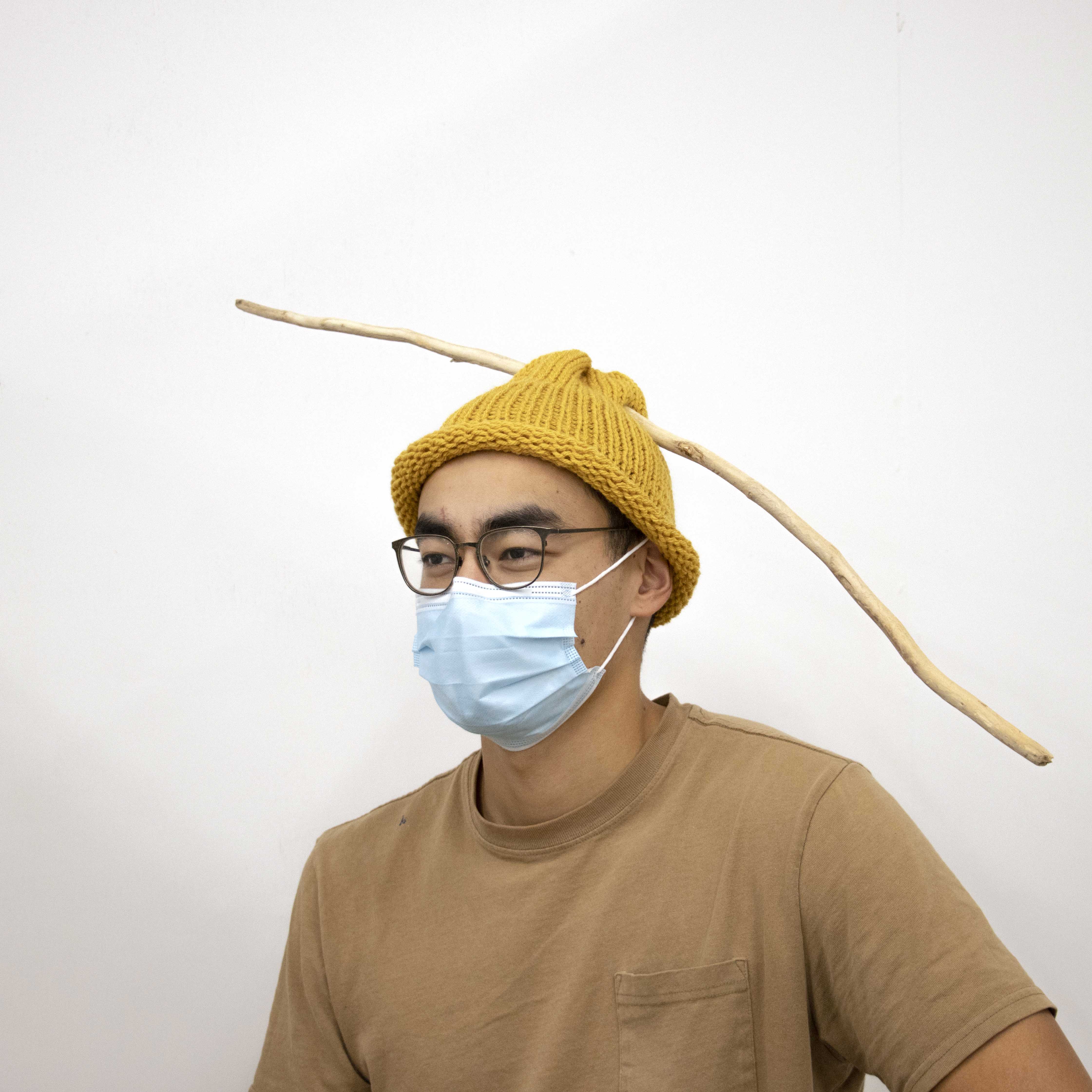 Gigi Lui & Holodiscus Discolor, Alex Swanson & Cedrus, Dee Van Zyl & Quercus Garryana, Kenneth Boediman & Aruncus Dioicus, Peter An & Juncus Effusus, Autumn Stewart & Quercus Garryana, Michelle Li & Acer Macrophyllum, Andres Somasco & Unidentified Fallen Leaves, Emma Brown & Apocynum Cannabinum, Sage Lim & Unidentified Stick, Sahali Tsang & Apocynum Cannabinum, Aaron Lin & Alnus Rubra, Bear Fraser & Hemerocallis, Gabrielle Abouzeid & Iris Germanica, Aradhya Rattan & Polystichum Munitum, Paula Maria Torres Urzua & Juncus Effusus, Hunter Milroy & Acer Macrophyllum, Yutaan Lin & Juncus Effusus, Shelby Sixsmith & Iris Germanica, Vivian Tran & Phormium Tenax.
[PROCESS]
Collection of material; acts of noticing the natural environment, identifying plant species, forming kinship.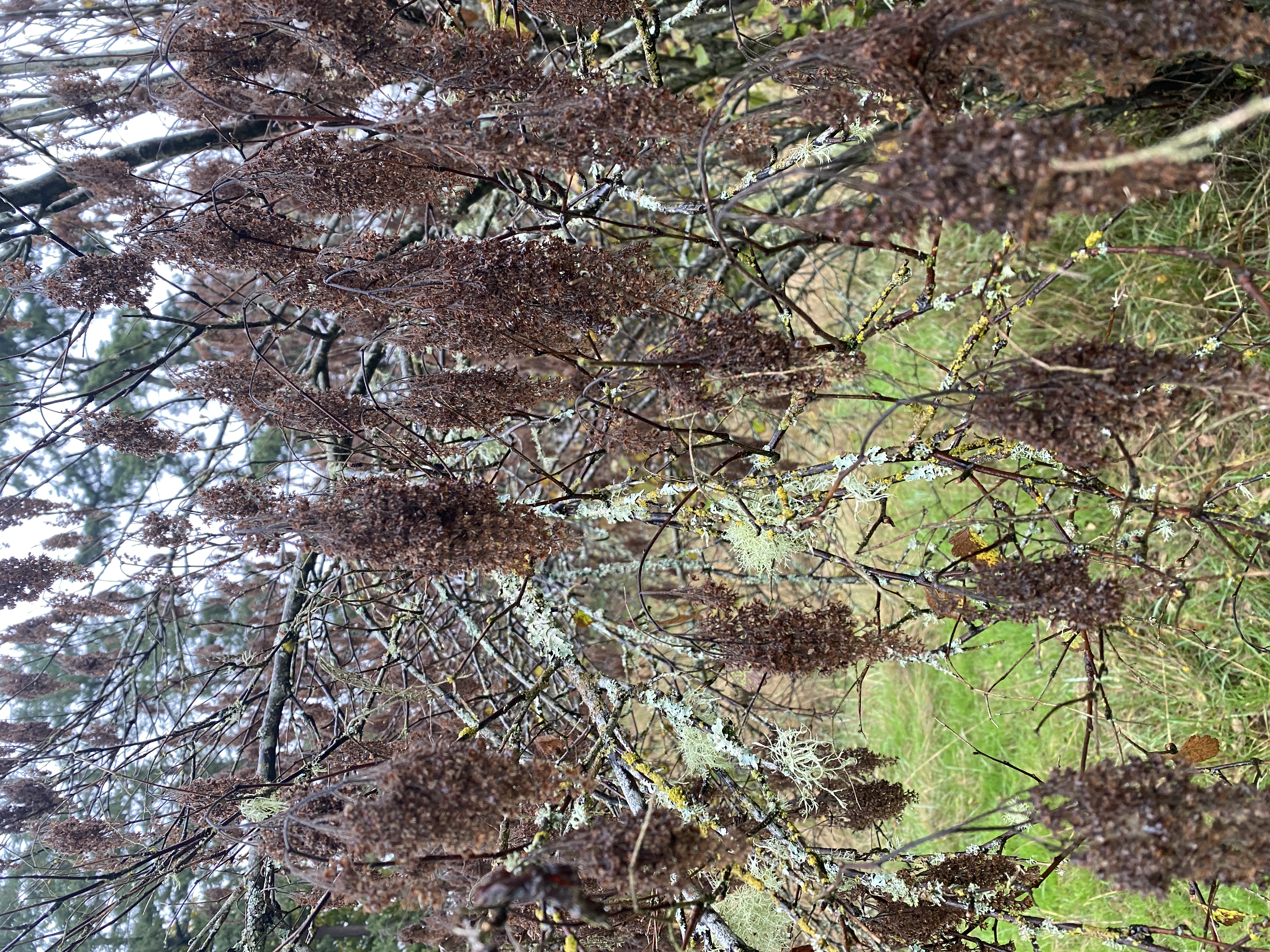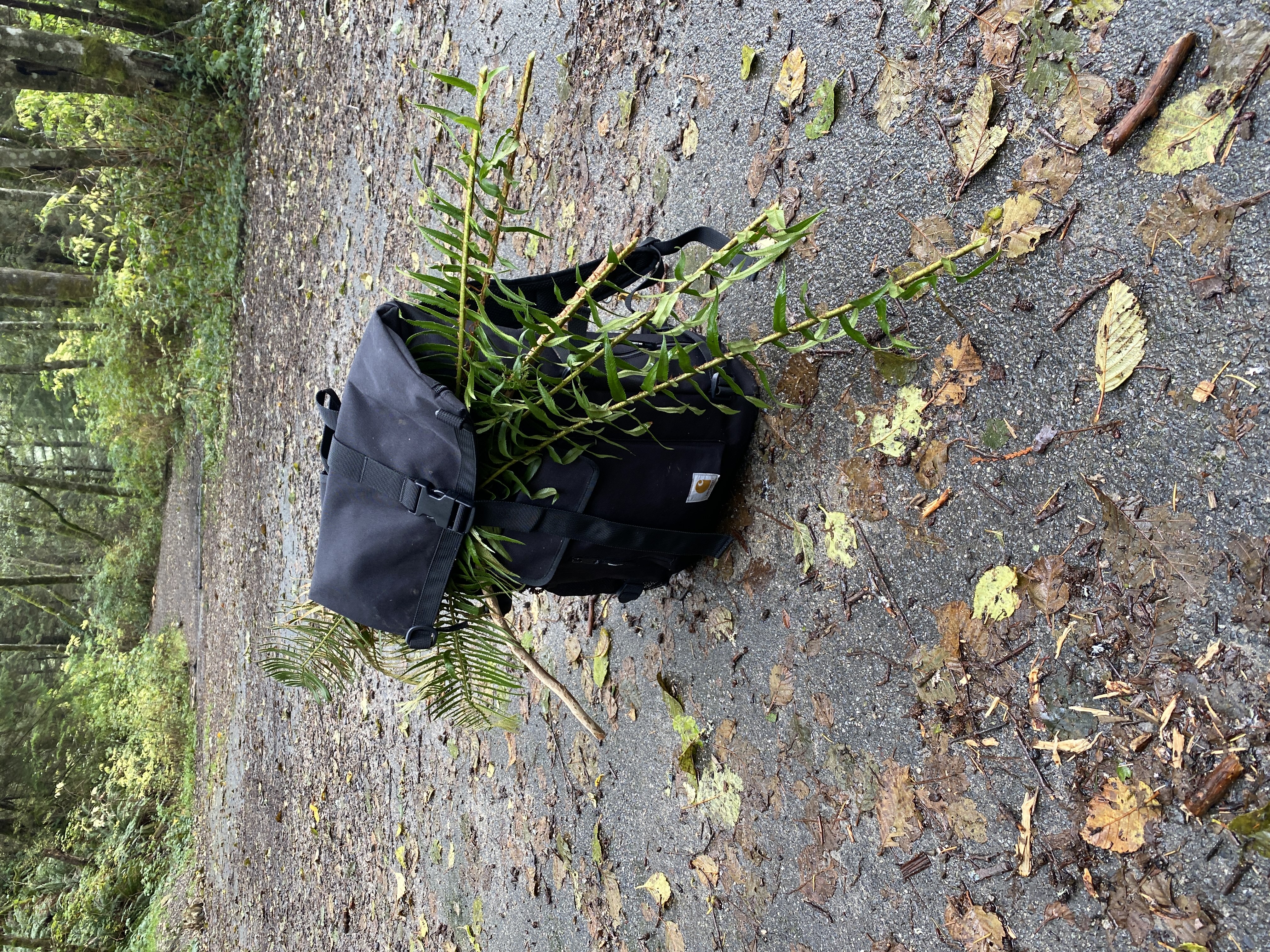 Hats were knit using the Addi Express knitting machine. Technical learning outcomes include identification of appropriate tension in relationship to yarn weight, techniques to avoid and recover dropped stitches, proper finishing of a knit piece.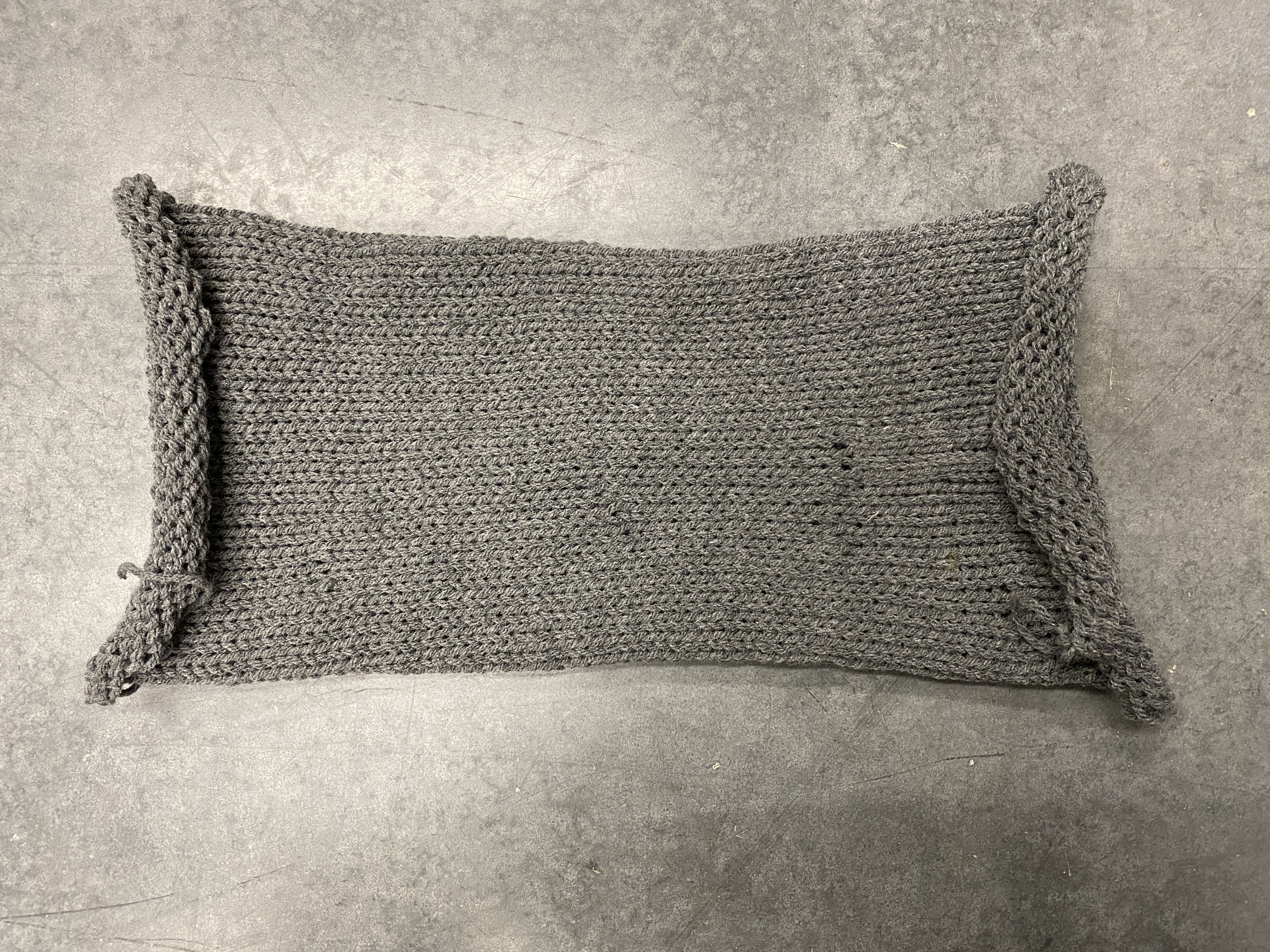 Melding; designing using the reactivity of the found material to placement on the head, exploring movement, personal space, and seed dissemination. Experimenting with the form of the knit through imposed material and vice versa. Working with the textile by understanding ways in which changes in yarn weight affect the ability to 'sculpt' the knit.