This building is a response to the program of 'library' that designs against the continuous prioritization of economic goals over social well being that is endemic in North American cities. The library becomes a root cellar, storing stacks of canned vegetables and fruits for the community of the West End. The root cellar is a place to learn and pass on embodied knowledge surrounding ancestral methods of making from harvesting the food and materials that have been grown in the terraced garden beds, to preparing and canning various recipes within the kitchen spaces on the ground floor of the building. It is community run, with interior spaces being relatively loosely programmed in order to remain malleable for future generations of community needs. The time and labour necessary in the production of sustainable food is prioritized within the design; members of the public must pass by the gardens and kitchen spaces before being able to access the root cellar. There is a farmer's market on site, encouraging collaboration between and within these communities. A corten steel circulation space marks the entrance to the building, housing stairs and an elevator that connect the upper garden spaces and the lower market and interior. This striking figure indicates the building as a place of resistance, cutting through the earth and bridging the sky and ground.
Topography plan; community maintained garden where produce for the root cellar is grown. Farmer's market on site.
Interior plan; communal space that emphasizes the process of canning goods through radially displayed kitchens.
Cellar plan; located ten feet underground, the cellar naturally maintains the canned produce that is made on the floor above. The cellar is split into two sections for the necessary separation of fruits and vegetables.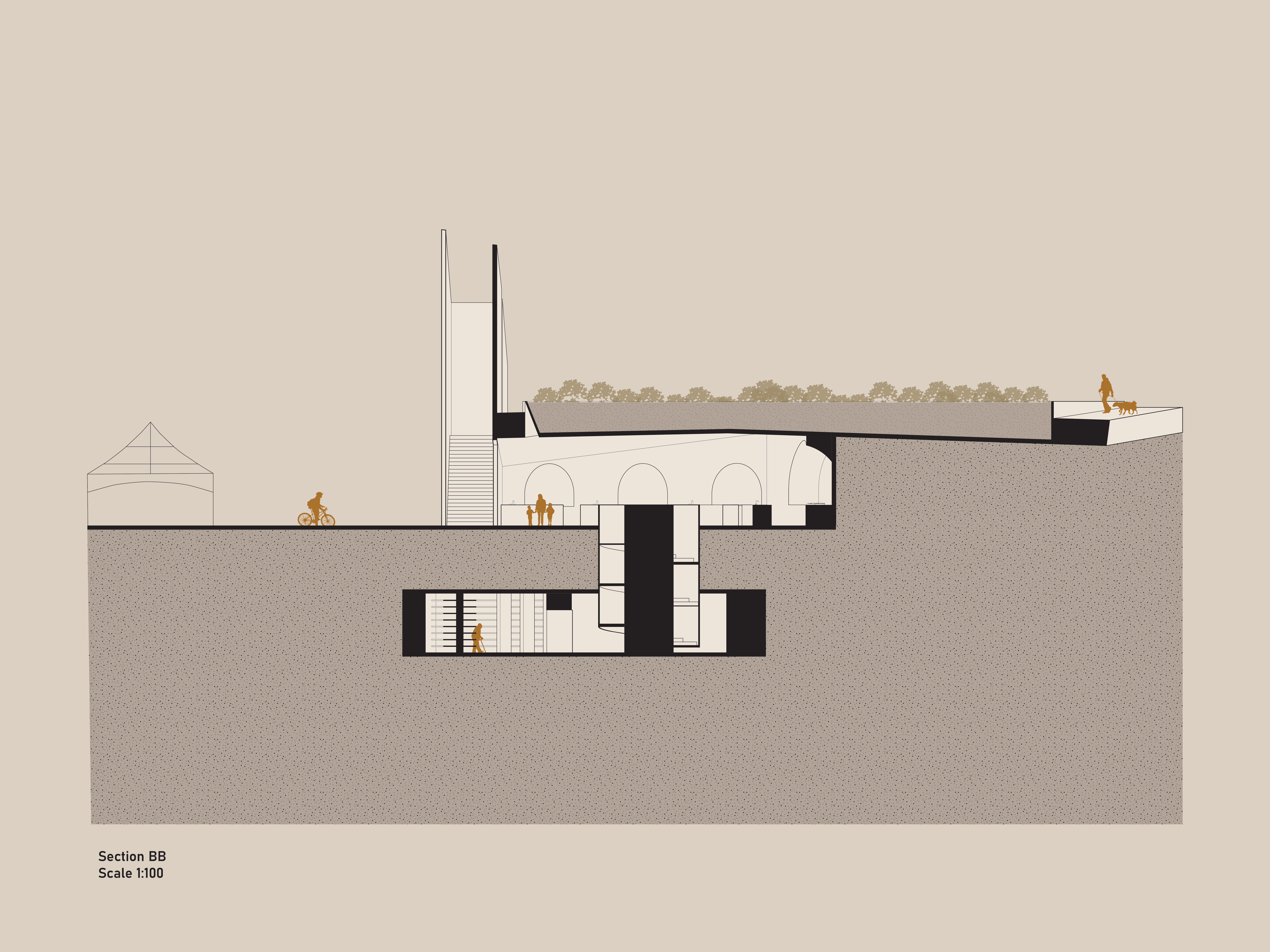 The site sits on the corner of Robson St. and Broughton St. in Vancouver's West End.
Sun studies reflecting the growing conditions throughout the year.