This garden engages users in healthy methods of coping with anxiety disorders through multi-sensory engagement and circumambulation. By bringing acute focus to the body, symptoms of anxiety attacks such as racing thoughts, nervousness, increased heart rates, and trouble concentrating can be subverted.
A combination of analog and digital tools were used to create the final drawings. [hand-drawn details on digital base plans]
[SITE ANALYSIS]
Identifying potential stressors (noise, movement, trafifc, animal interactions with the space) and site documentation.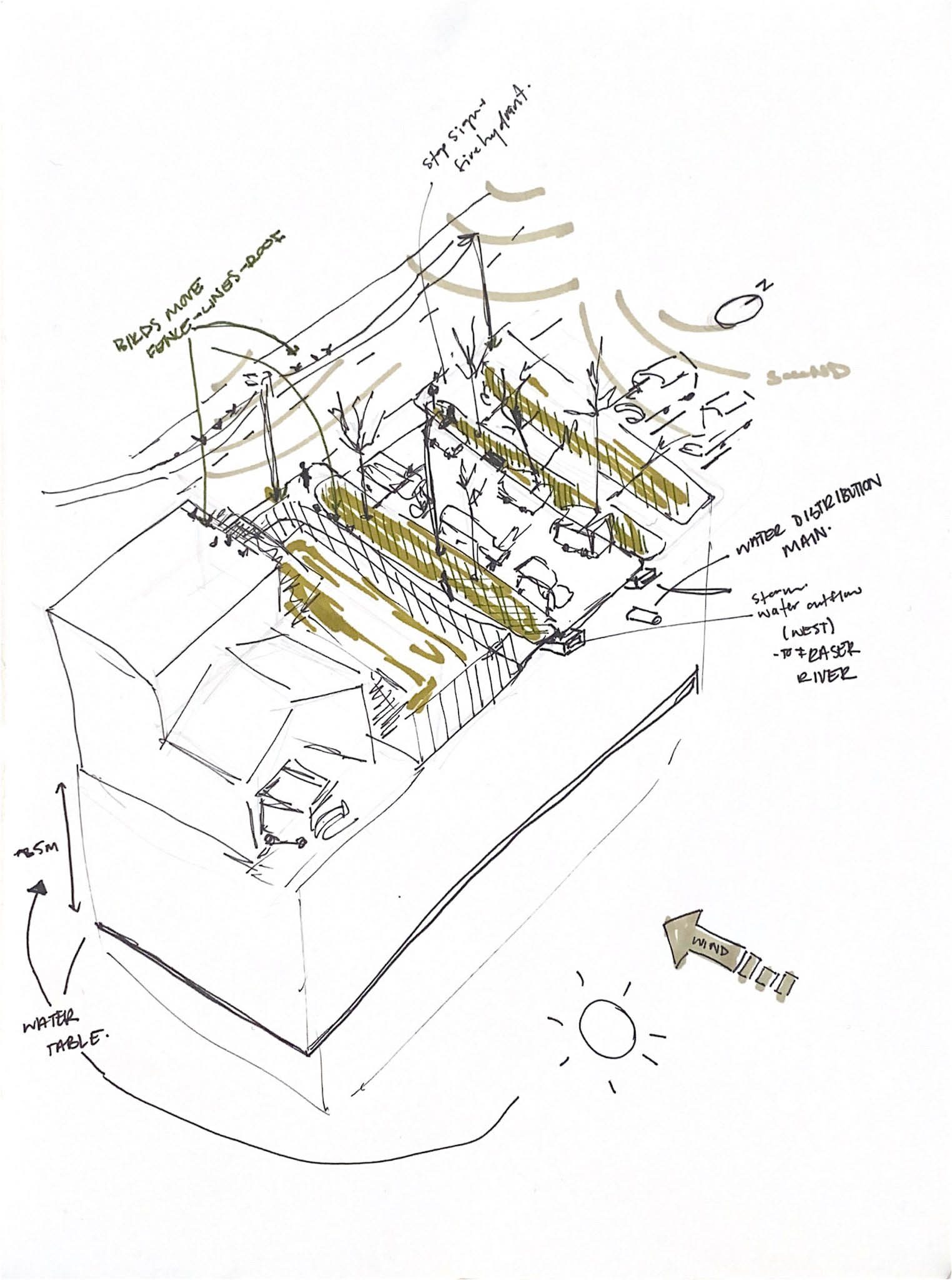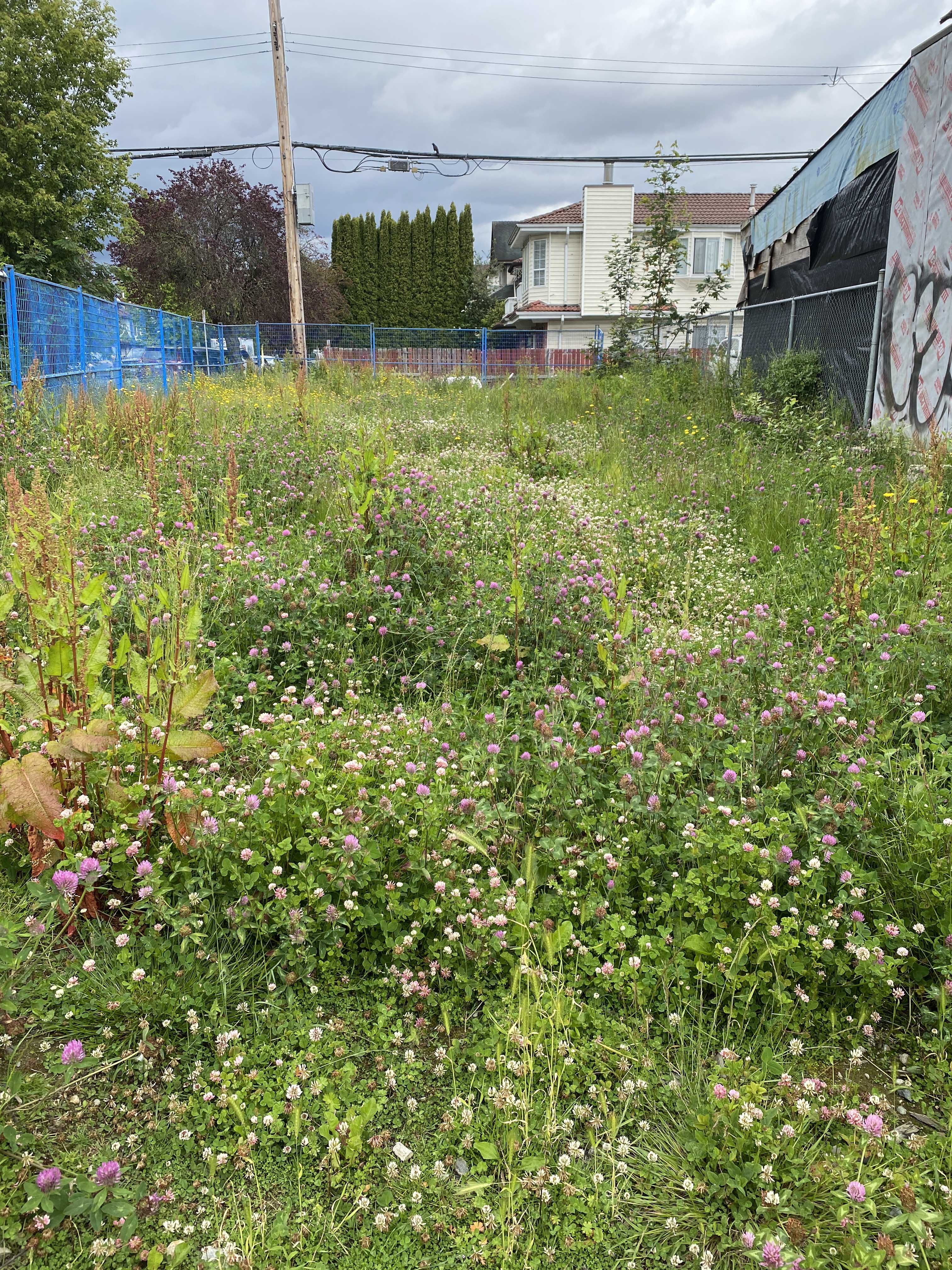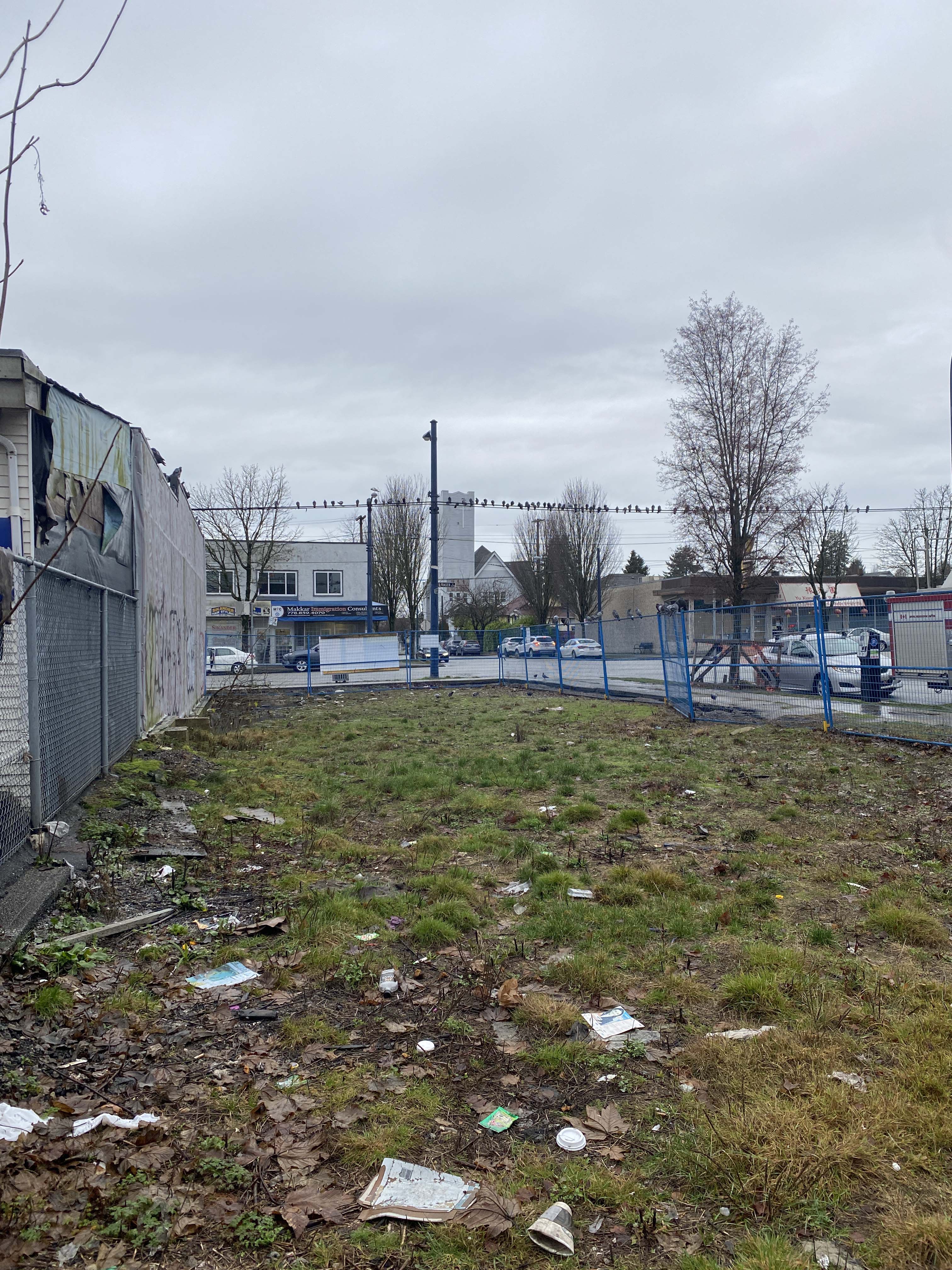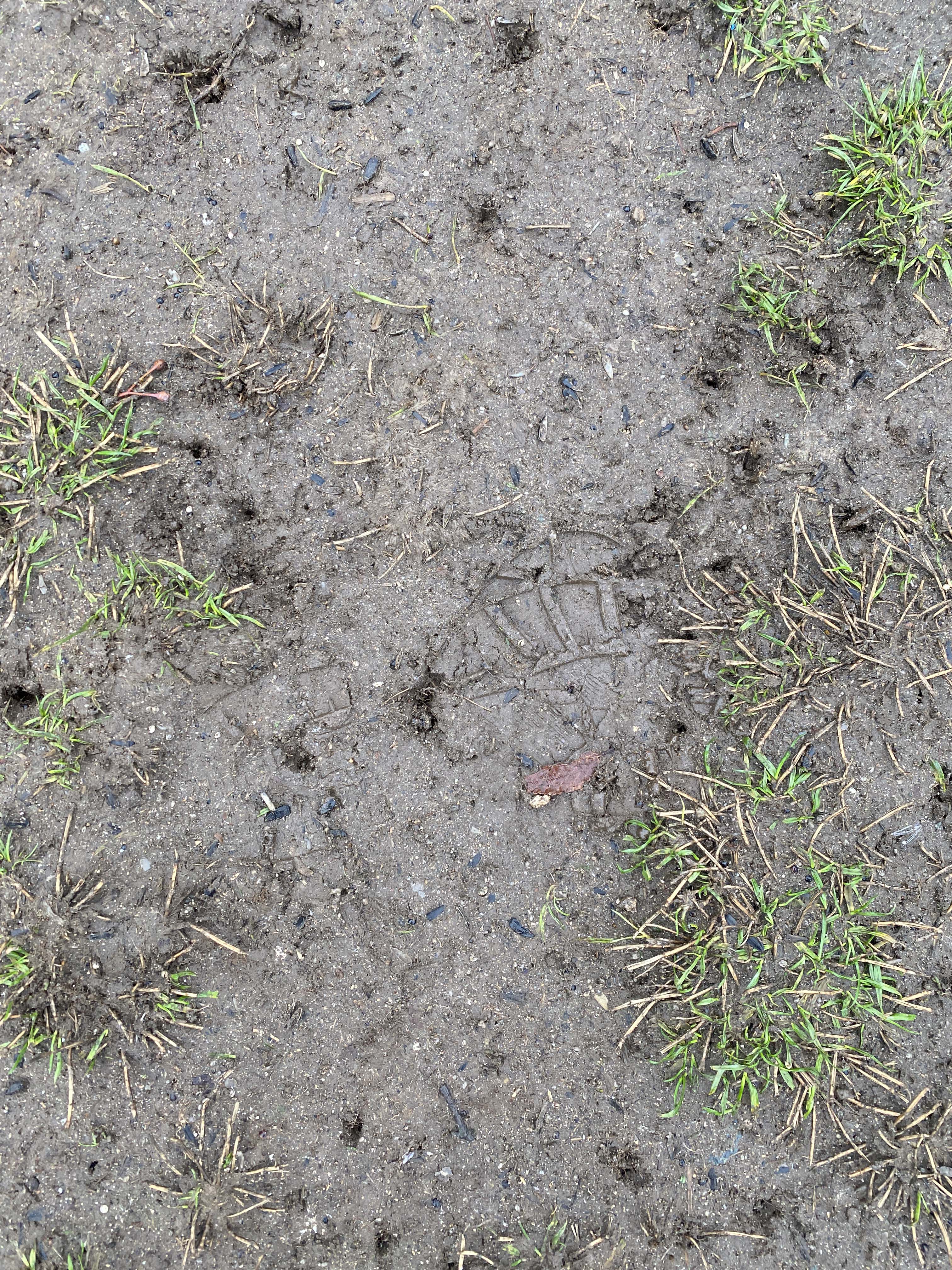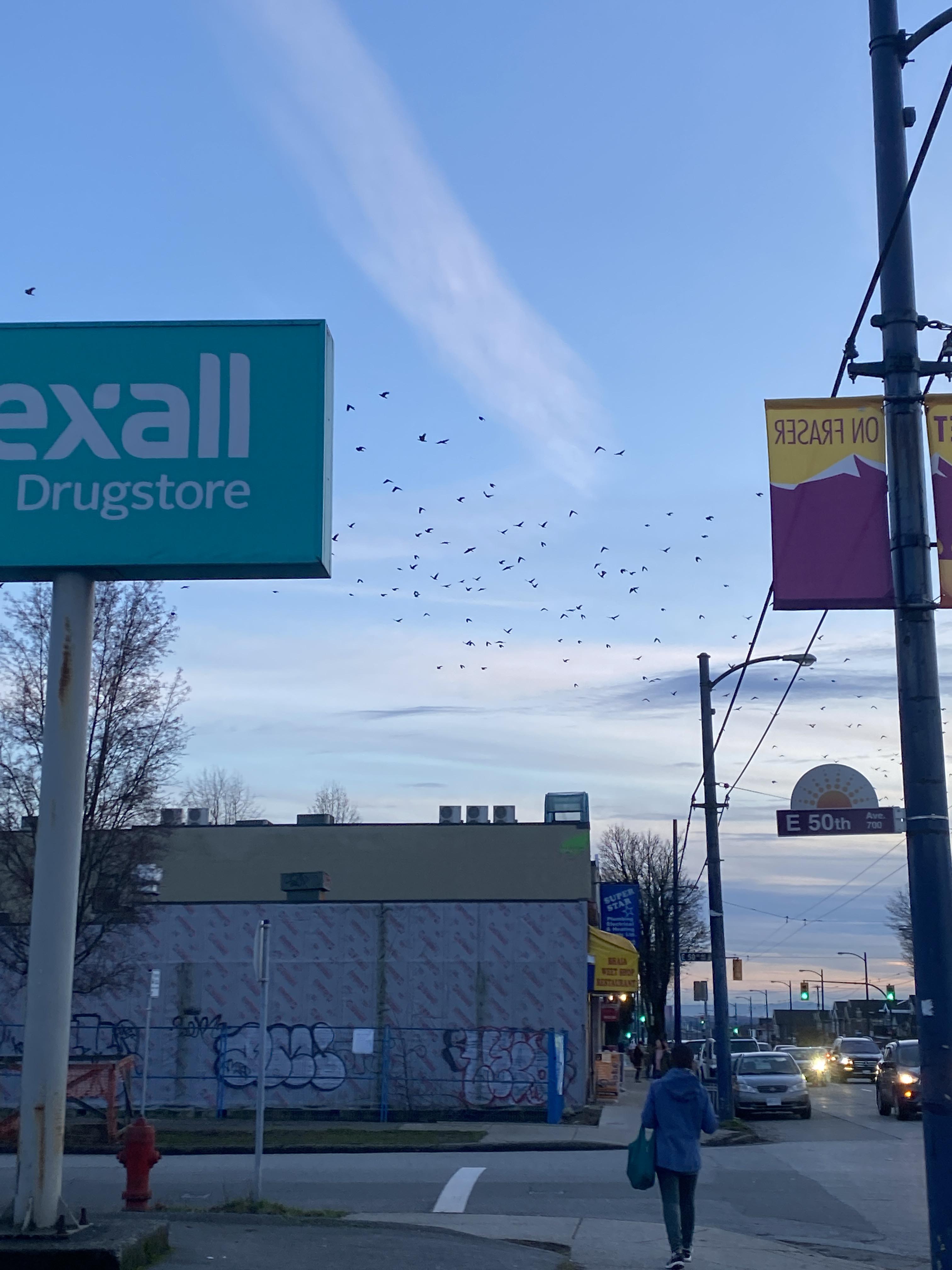 [IDEATION/ITERATION]
The program of these designs is based around circumambulation & walking as the central activity in the space. Mindful walking in nature is shown to be an effective way to maintain mindfulness and improve overall psychological functioning (Gotink et al). The implementation of boardwalks emphasizes the mind-body connection. Additionally, to design for anxiety there is a need for introspection as well as low-volume group space, both of which are integrated into the program.
Gotink, R.A., Hermans, K.S., Geschwind, N. etv al. Mindfulness and mood stimulate each other in an upward spiral: a mindful walking intervention using experience sampling. Mindfulness 7, 1114–1122 (2016).
https://doi.org/10.1007/s12671-016-0550-8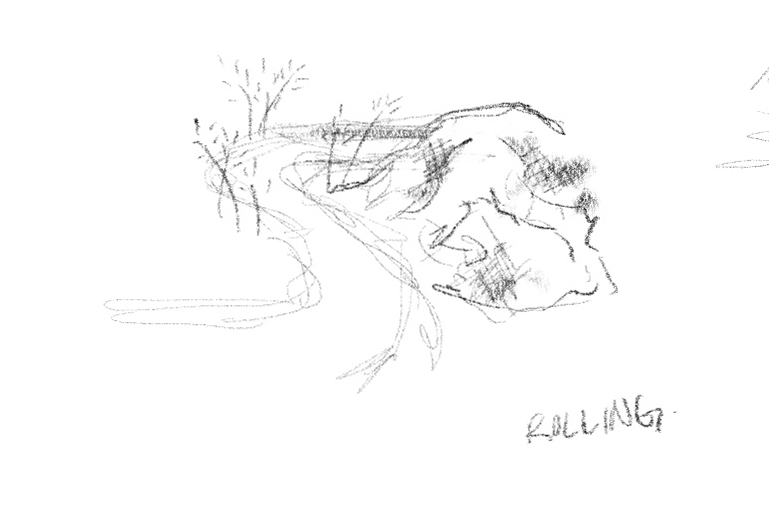 Explorations of topography-based designs. Using models to site program around the pooling of water.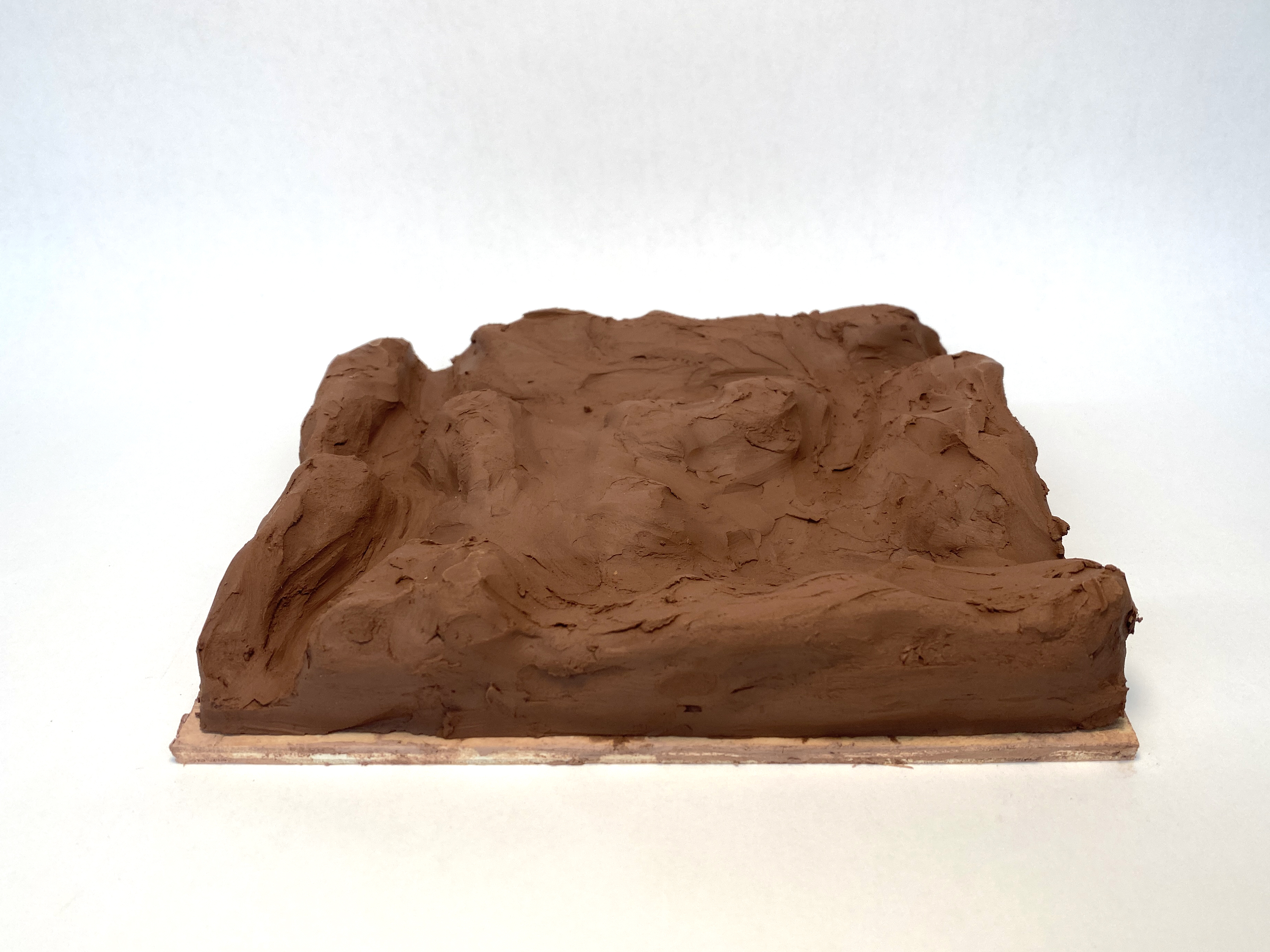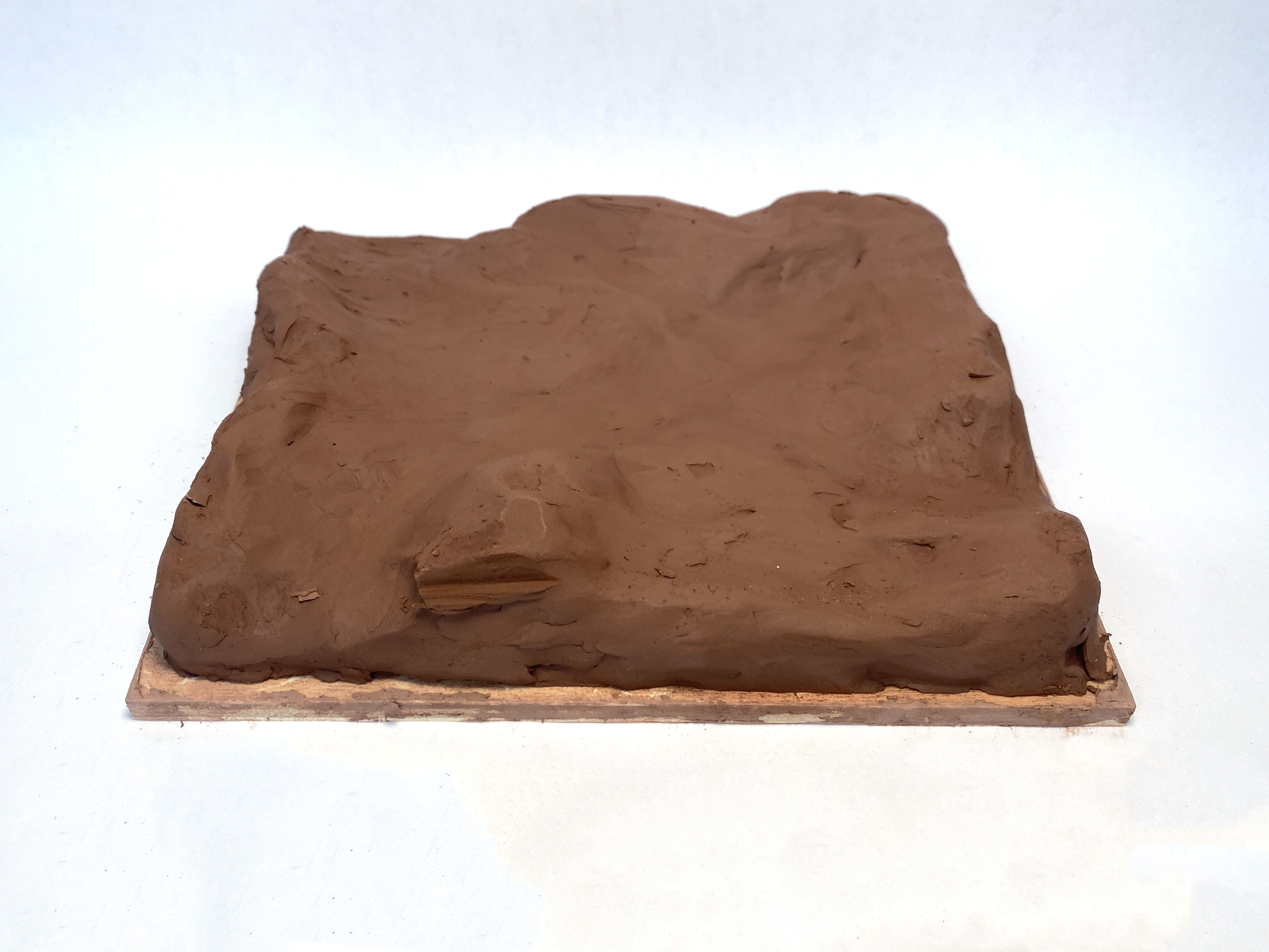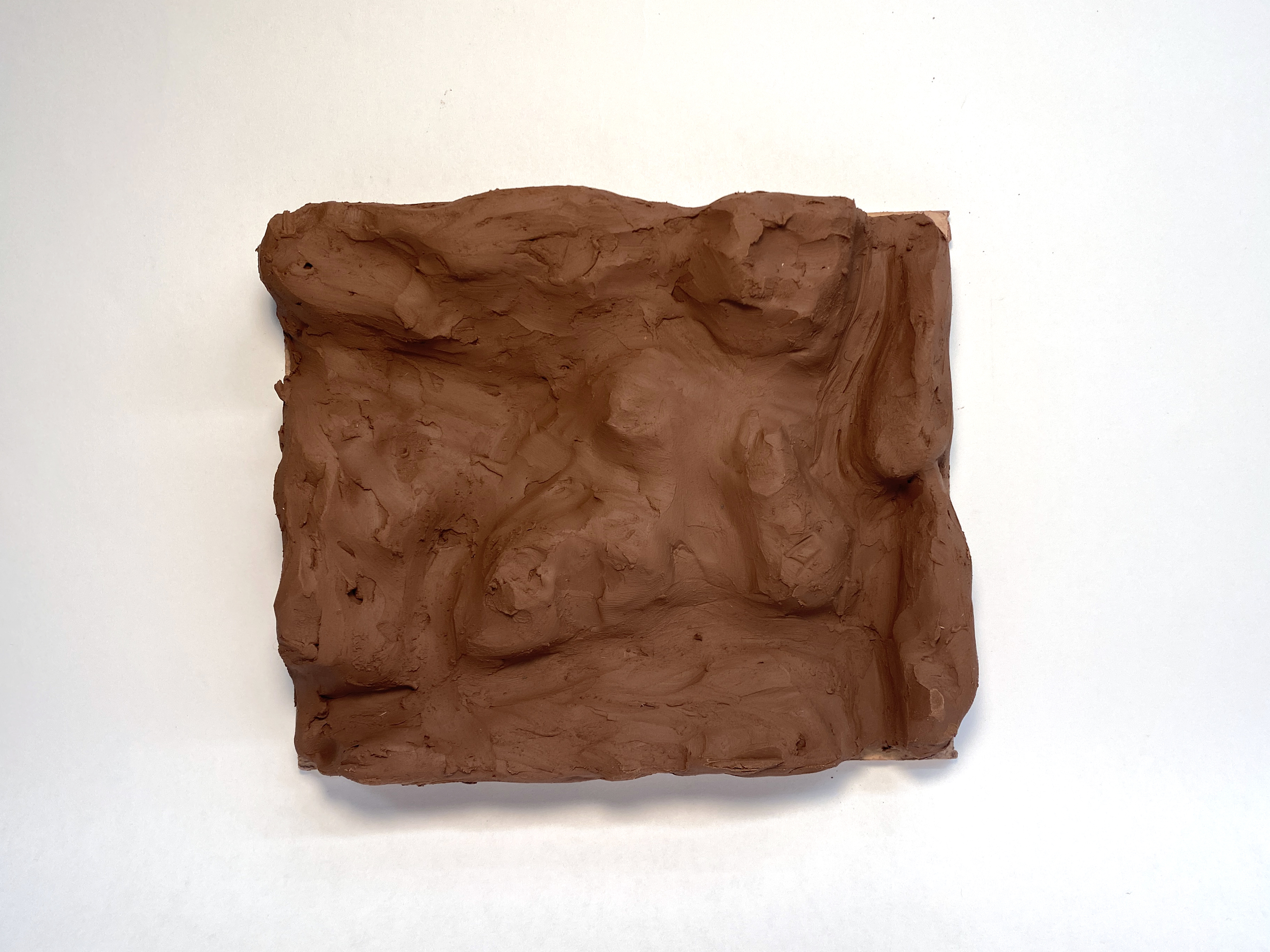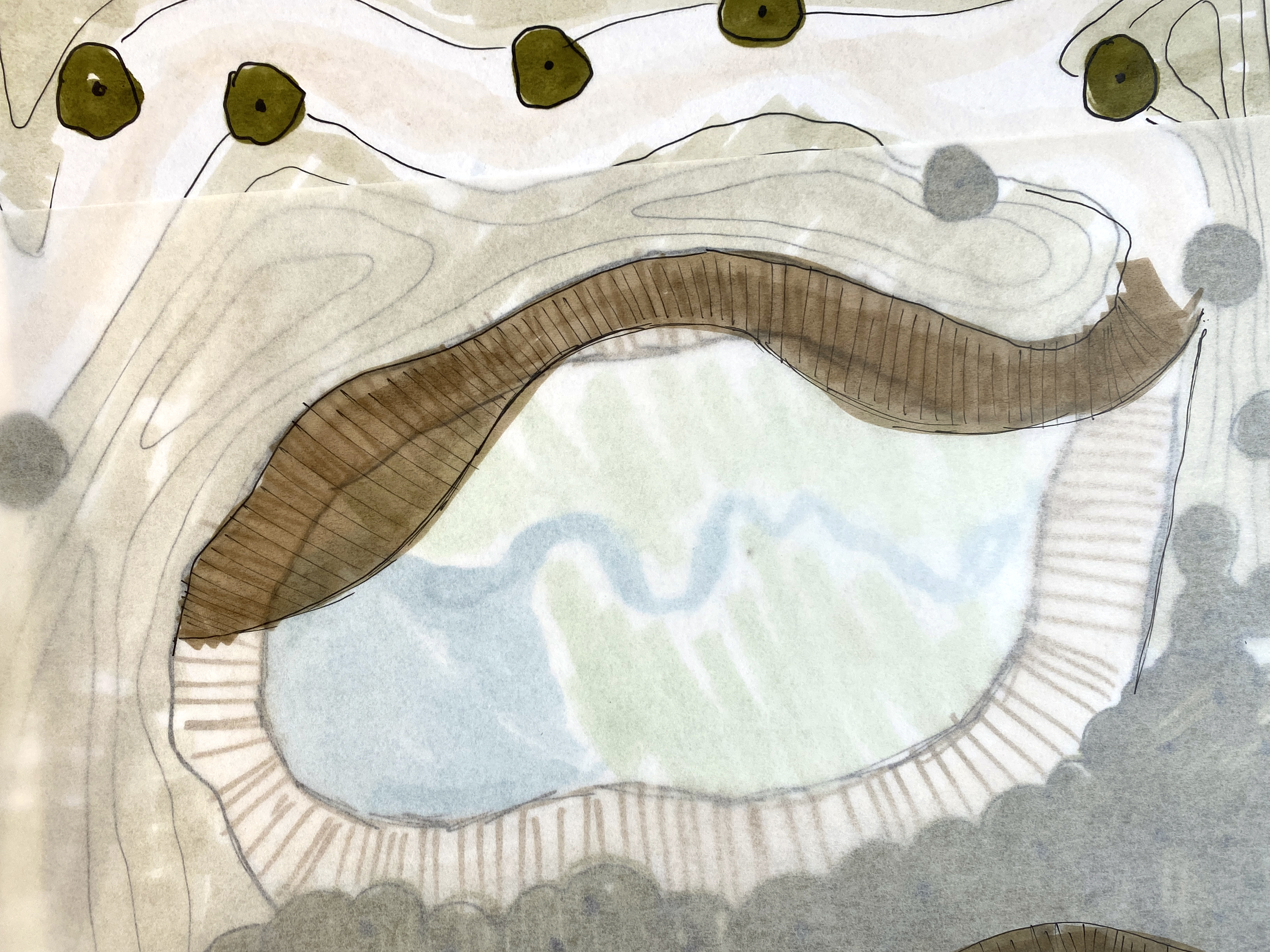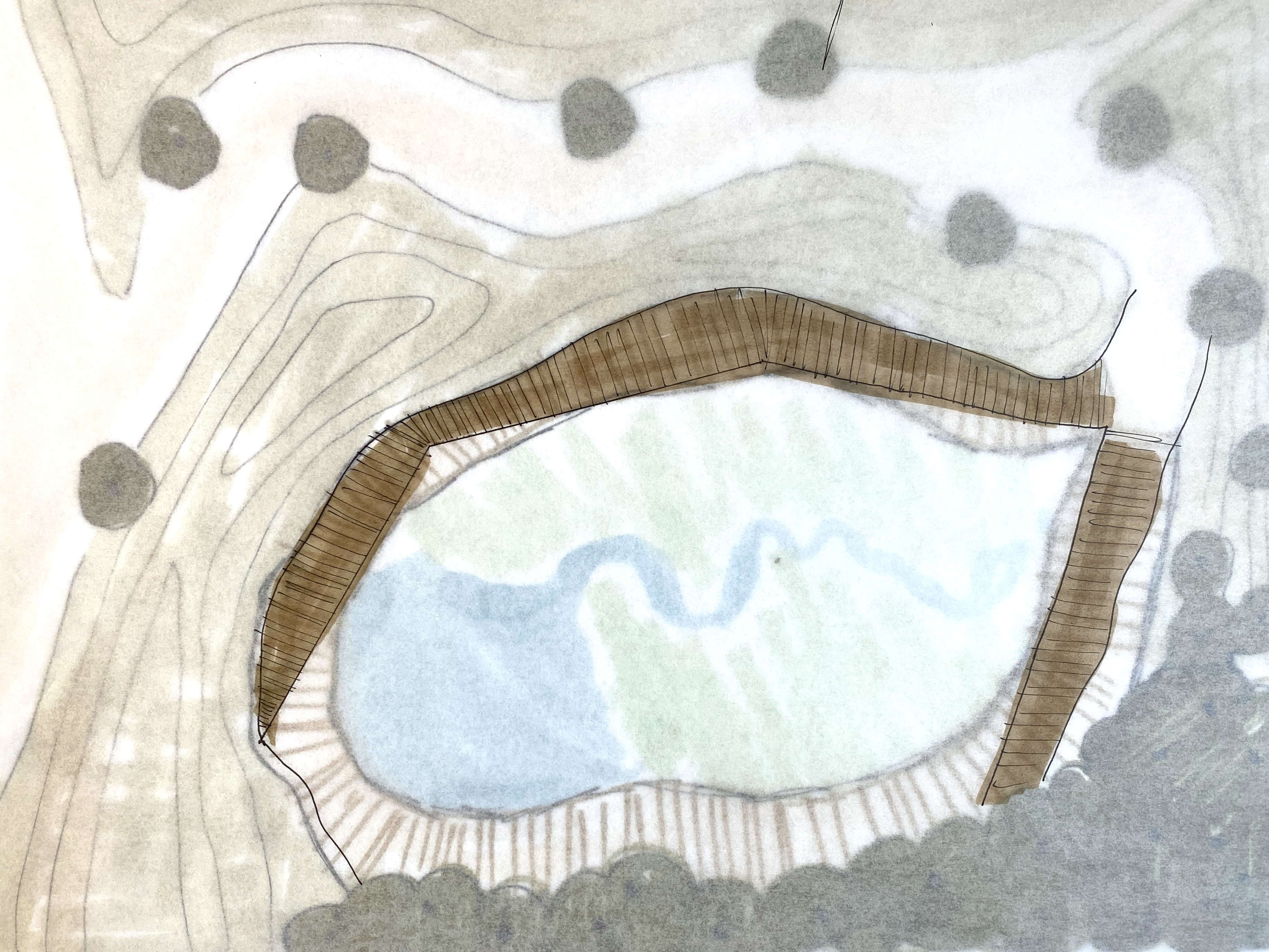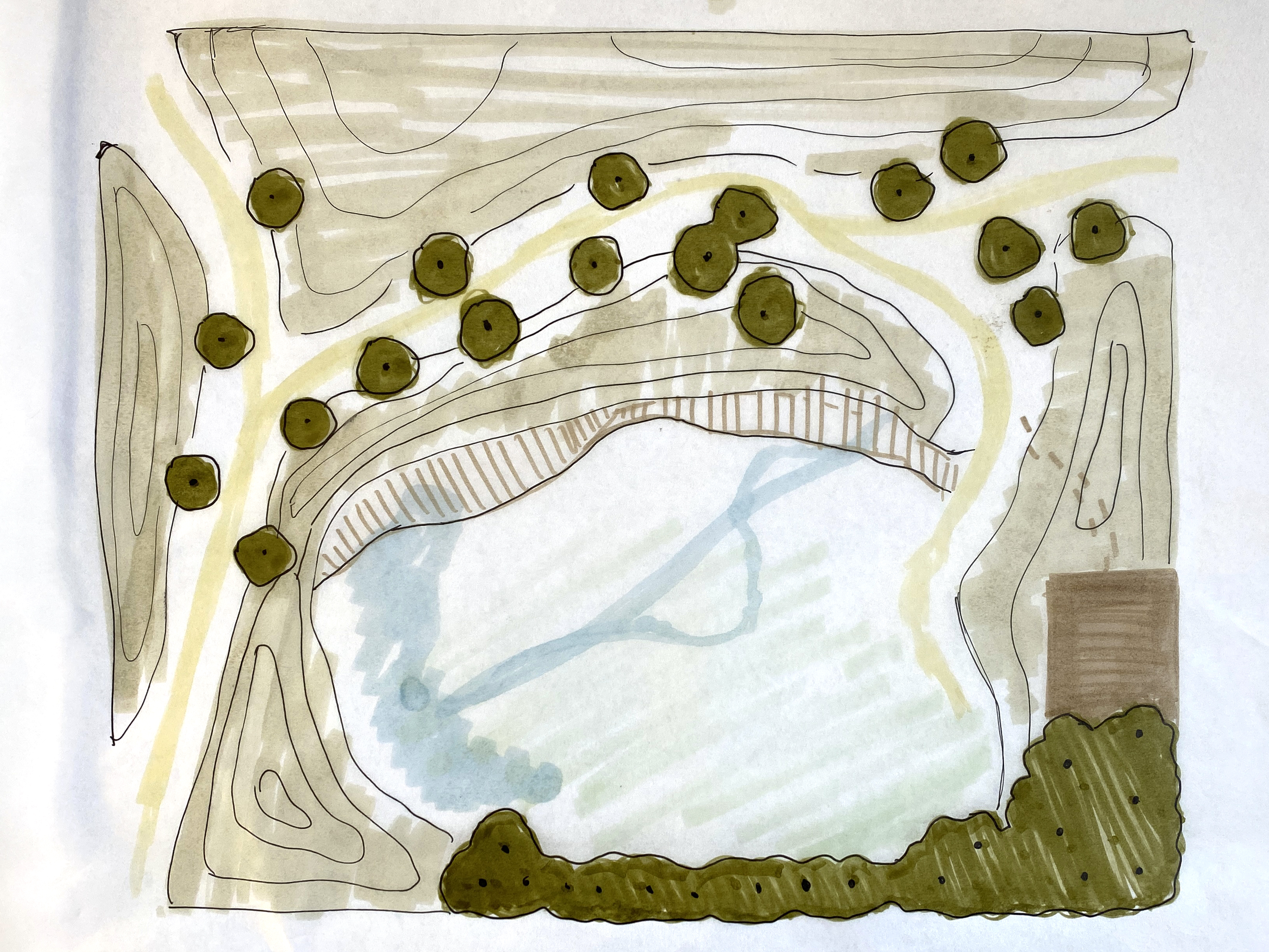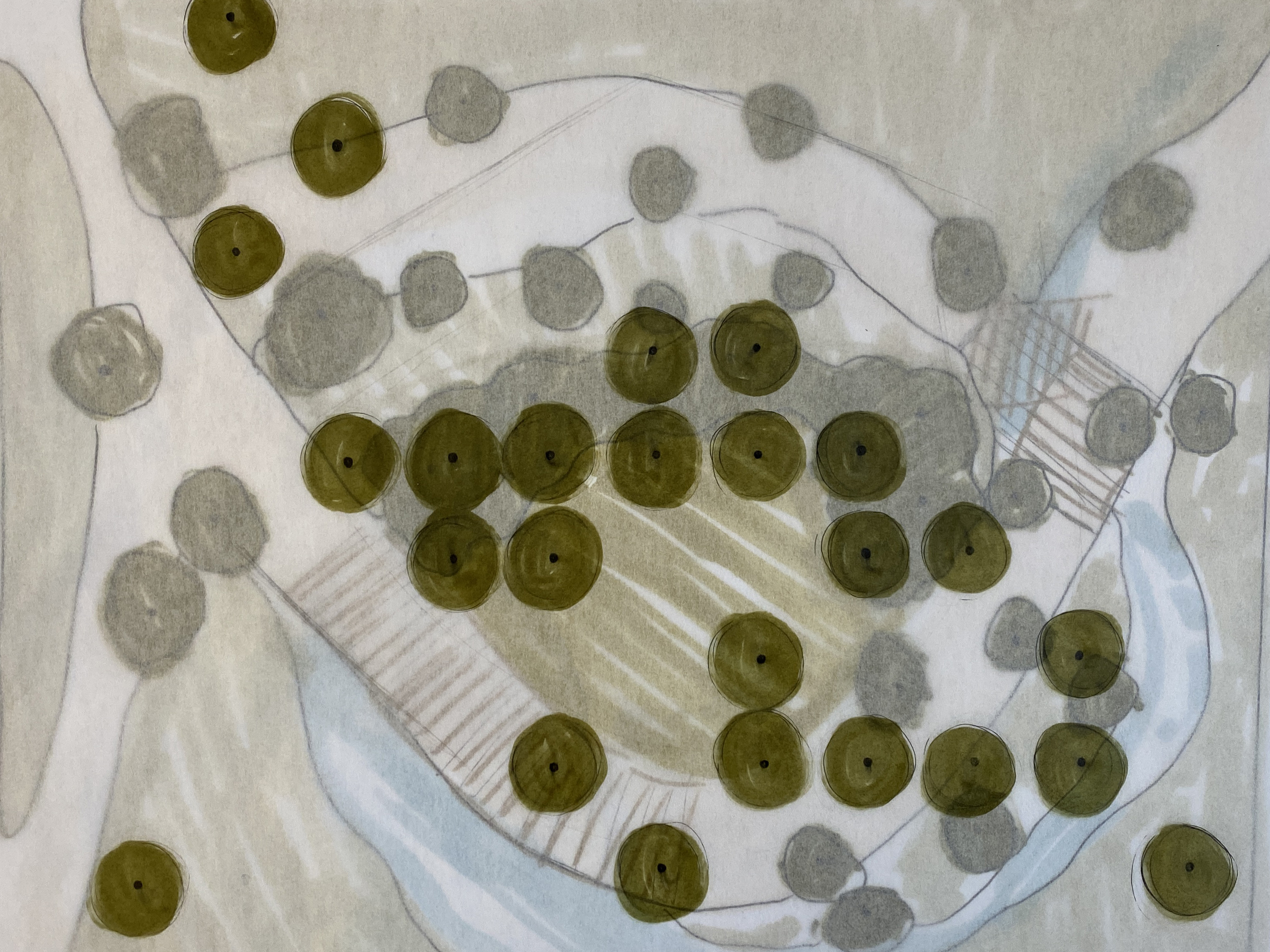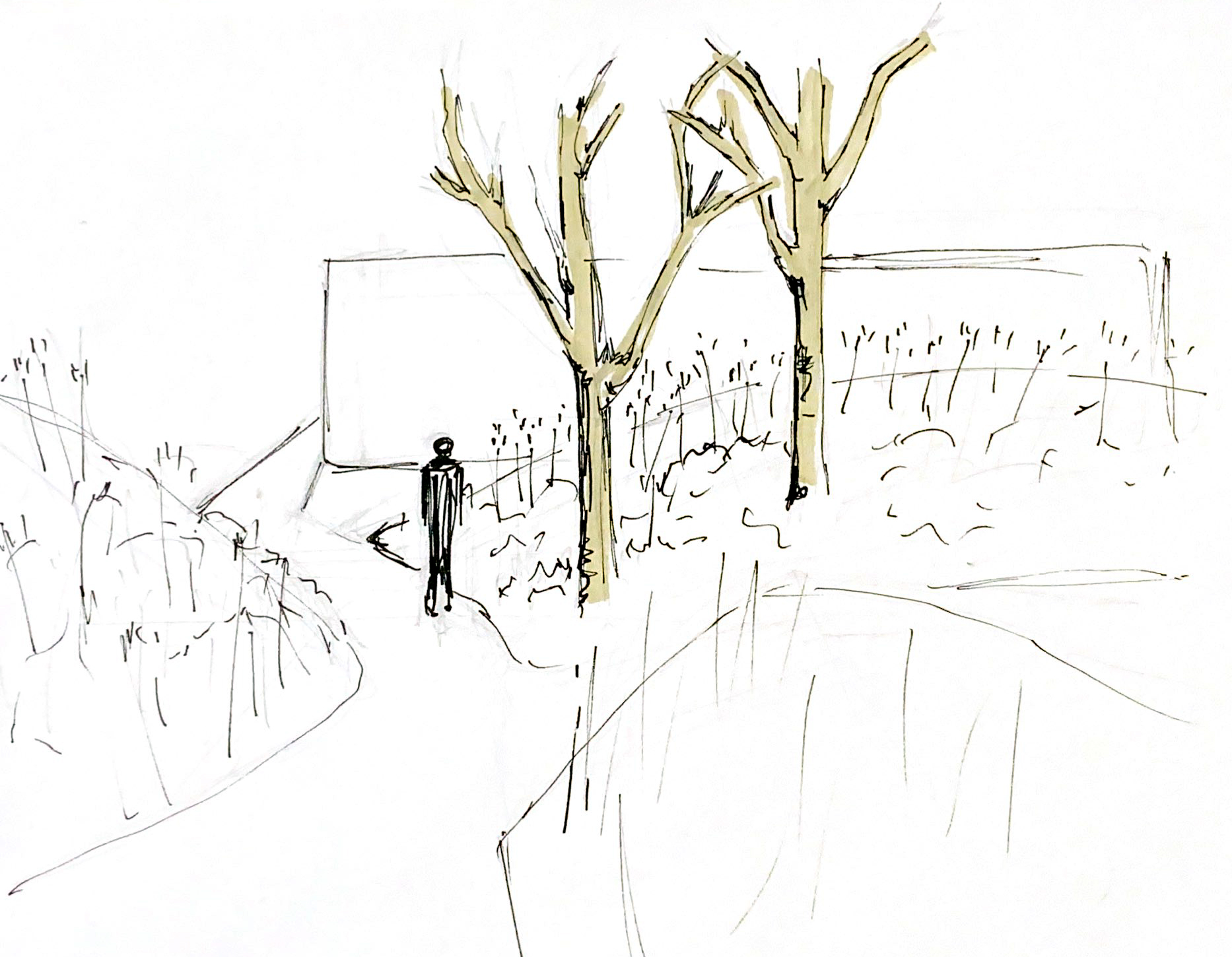 The planting uses the texture of red alder bark as central inspiration, complementing it with grass along the hills to create an auditory experience. Fragrant flowers such as yarrow and trillium line the individual seating areas and hairy honeysuckle vines trail down the retaining walls. The water edges are populated with native cattail and rushes, as well as nootka reedgrass blending into the hill plantings. The medicinal plant meadow stands out from the surrounding grassy hills and contains plants that are/have been used to treat ailments ranging from colds, to asthma, to anxiety and depression. This meadow is central to the healing aspect of the garden as it encourages embodied actions within the user as well as contributes to a sense of oneness with the natural world.